My Mum Your Dad's Tolullah confronts Martin M over 'brutal' end to romance
10 October 2023, 16:31 | Updated: 10 October 2023, 17:17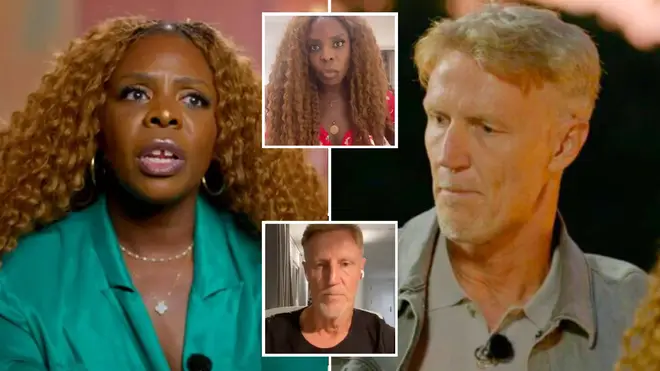 My Mum Your Dad star Tolullah quizzed former love interest Martin M on his 'unnecessarily harsh' behaviour towards her.
My Mum Your Dad star Tolullah has confronted her former love interest Martin M for his "harsh" behaviour towards her on the dating show.
The single parent, 50, questioned the 53-year-old property tycoon over the way he ended their flirtation on-screen and confessed she found his manner "brutal" when she watched the scenes months later.
The London-based journalist quizzed the millionaire last week for a reel on Instagram, which her daughter Georgia-Blu mediated.
Once the heated conversation was over, Tolullah posted the entire call online for her social media followers to see.
The clip, filmed in early October, began with the glamorous mum explaining why she wanted to record the video in the first place.
"On the show there was a lot of things that happened, but the main thing that affected us - me and Georgia - was that we were in a love square.
"Martin M was part of that love square."
ITV's messy situation involved Tolullah, Martin M, Monique and Martin H, who all felt differently towards each other.
The love square eventually ended when Tolullah let Martin H down for Martin M, who then chose Monique to move forwards with.
Following the awkward dumpings, Tolullah revealed she was bombarded with messages from fans who had "strong opinions" about how Martin M had treated her.
Explaining she thought he now owed everyone the truth, she said: "I believe it is his right to have a voice and I believe he can speak for himself."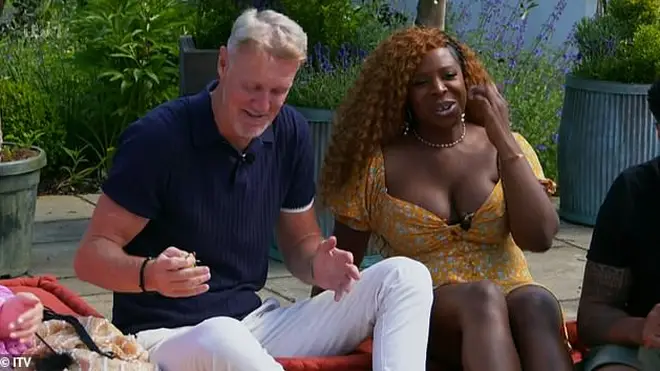 After accepting him onto the call, Tolullah asked Martin M if he regretted the way things played out between them.
"The only thing I would change about the whole house is how episode 8 came out," he said.
"It was never my intention to hurt anybody but that's what happened. I can't change that, I have to own it."
Tolullah confessed she felt he was "unnecessarily harsh" to her at the end, to which Martin M admitted he would like to "publicly apologise" for.
She added: "There's nothing wrong with choosing Monique, there's nothing wrong with not choosing me, but at the end of the day it's how you did it.
"The one thing that affected me the most was where was the kindness?
"We forged a bond. We have to own our behaviours in how we treat people."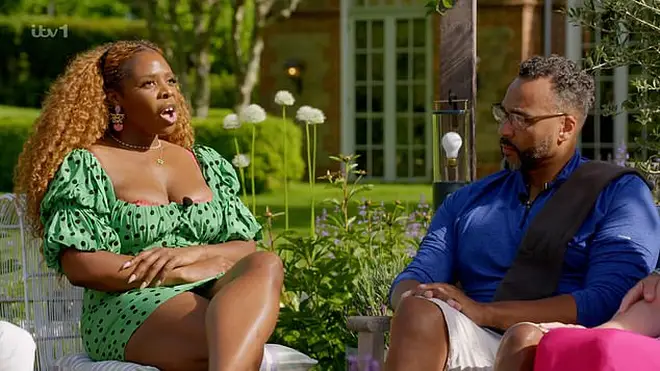 Martin M accepted he had hurt Tolullah and wanted to made amends.
"It was never my intention to upset you and I can only apologise," he said.
"It's very hard to get to know people in six or seven days and put your heart on the line.
"Roger and Janey, Natalie and Paul, and Sharon and Elliott are all amazing and I think connections do happen like that.
"For me, I was a bit of a different character."
The former ITV contestants managed to remain friendly throughout the conversation and ended things on a positive note.
Fans were delighted by the outcome, with many admitting they now saw Martin in a "different light".
Read more: