My Mum Your Dad's Martin H thanks fans for helping him 'believe in himself'
26 September 2023, 13:20 | Updated: 26 September 2023, 13:23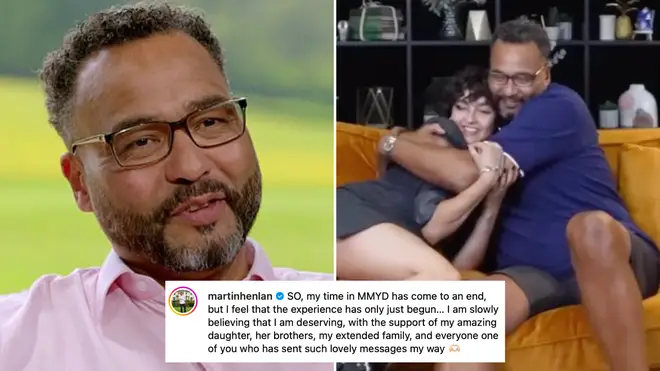 The single dad told his Instagram followers he finally feels as though he 'deserves love'.
My Mum Your Dad star Martin H has penned an emotional letter to his fans, thanking them for their support since appearing on the ITV show.
The retired basketball player, 56, revealed he was grateful for all the love he received on social media and even credited his Instagram followers for building up his once-shattered confidence.
The single father, whose daughter Jessica nominated him for the series, failed to find love during the mid-life dating experiment when he lost out on Tolullah's affections to rival Martin M.
But despite the tough journey, the former sports star revealed he was "grateful" for the experience and felt more motivated than ever to be happy.
Taking to social media to share his feelings following the finale, he wrote: "SO, my time in MMYD has come to an end, but I feel that the experience has only just begun…
"I am slowly believing that I am deserving, with the support of my amazing daughter, her brothers, my extended family, and everyone one of you who has sent such lovely messages my way 🫶🏻.
"To those who have reached out, thank you for the words of support, and for the offers of dates! 😂 I am taking some time to absorb everything, and figure out what's next for me. Although I may not be able to respond everyone (as much as I'd like to) I see you all 💕.
"I am particularly touched to hear from those who have found inspiration from my journey, and feel motivated to make some positive changes in their own lives. We are on this journey together! 🎢"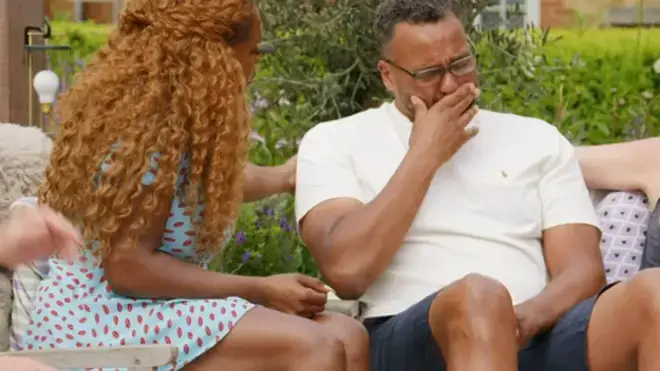 He continued: "I was just as terrified as I was excited, to be in a situation where I was confronted with my insecurities and lack of confidence. But, I am so grateful for this experience and to all of the cast and crew who made it so amazing 😁.
"Special shoutout to Davina for your pep talks, you managed to grab me when I was at my lowest ebb and pick me up! @davinamccall ⭐️.
"I will definitely stay active here on IG (with the ongoing help of @jessh.ica 😂) so you will all know what happens next!"
The heartfelt statement came after his rollercoaster attempt at finding 'the one', with the help of Davina McCall.
He instantly won over the audience with his caring nature and sweet relationship with his daughter Jess.
During a group workshop earlier in the series, he left fans in floods of tears when he poured his heart out in front of the other contestants.
Each parent was given a key word submitted by their children, of which they had to openly talk about.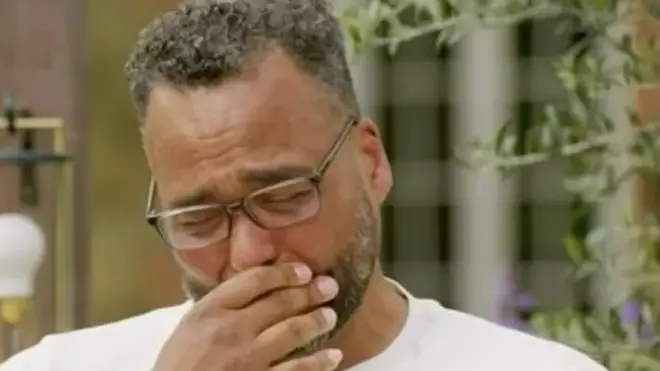 "My word is deserving," cried Martin H. "I want to go forward, I don't want to look back. The Martin I can see in the future is deserving.
"I will always first and foremost be a dad, I believe I've done it well, they all seem to like me, but I came in here with some doubts about myself.
"I have a catalogue of failed relationship including a 25-year marriage.
"I'm always going to be told no and be the kid who doesn't get the girl. But I've now learned maybe I am worthy."
Read more: