My Mum Your Dad: Are any of the couples still together?
25 September 2023, 13:56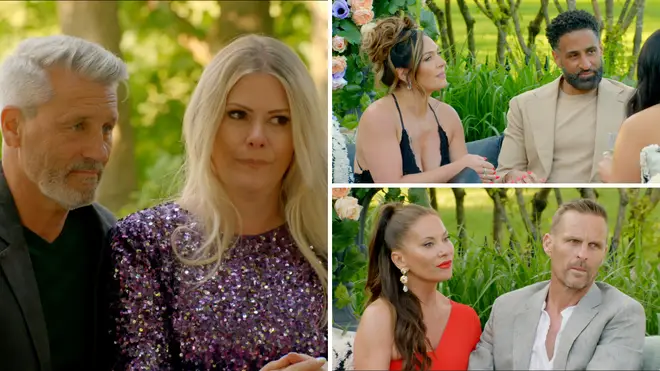 Where are the couples from My Mum Your Dad now and are any of them still together?
My Mum Your Dad's final episode saw the four remaining couples in the retreat reunite with their children and hear what they had to say about their new partners.
Following Martin H and Tolullah's exit from the show, Natalie and Paul, Roger and Janey, Sharon and Elliott and Martin M and Monique enjoyed their final dates together where they discussed their futures together.
The final episode also saw the children decide whether or not to give their mum or dad's new partner their blessing.
With everything looking very promising for a number of the couples, have any of them ended up together and who is still together now?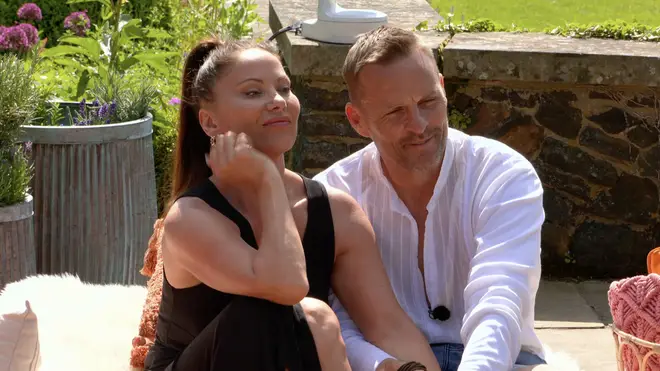 Are Roger and Janey still together?
While Roger appeared not to be ready to re-enter the dating world following the death of his wife 18-months ago, once Janey arrived at the retreat he became a different person and began to form a strong connection.
During the final episode, we saw Janey reunite with her son William and Roger with his daughter Jess, where they both gave the couple their blessing.
Since the episode aired, Janey and Roger have both confirmed that they are still going strong.
Roger took to Instagram, sharing a collection of pictures of himself and new partner Janey, writing that it was "hard to keep the secret" that they were still an item.
He captioned the images with: "It's been hard to keep it a secret but the wait is finally over 🤩 me and the beautiful @janeybombshell are still going strong and have never been better since leaving @mymumyourdaduk ❤️ we couldn't be happier together and it wouldn't be possible without @itv @davinamccall @mymumyourdaduk."
Roger's daughter, Jess, commented on the post: "Love you both."
Janey has also shared some pictures of herself and Roger on her Instagram, including one of them in bed together which she captioned with: "What an amazing journey… Saturday mornings just got a whole lot better ♥️."
Her son, Will, also took to Instagram to share the happy news that the couple were still going strong, posting pictures of himself and Roger in the pub together and playing golf.
Will wrote: "The secret has been revealed, Mum and Roger are still going strong. Mum and me are happier than ever. And plus I've now got a new golf partner! Here's too the many more years to come!"
Are Natalie and Paul still together?
Paul and Natalie were one of the first couples to get together in the retreat, forming a strong connection from the early episodes.
They were still going strong when the time came for them to reunite with their children, who both gave their parents their blessing.
Sadly, it has now been revealed that Natalie and Paul split following their time on My Mum Your Dad.
Natalie took to Instagram over the weekend where she said: " Firstly thanks so much for everyone's support, I've had some incredible messages in my inbox. I am just having some decompression time.
"It has been a very bitter sweet week for me. We ended in August so I have had some time to process things before the show aired. It was weird watching it back and seeing the hope and excitement that I had definitely has brought up feelings again.
"I also have some stuff going on outside of this experience so I am not ignoring your messages I will respond I just need a few days to decompress and I will catch up with you soon."
A source told The Sun: "As is so often the case with these dating shows, it's easy for a connection to flourish while in the bubble of filming - there's no distractions, no real life concerns and you're united in one common goal to find love.
"Natalie and Paul's flame burned bright for a few months but balancing life on the outside with nurturing their fledgling relationship proved too tricky.
"With Natalie in Bournemouth and Paul in Bath the distance wasn't insurmountable, but they were both independent people who had great lives of their own and in the end they decided their love wasn't greater than the hurdles."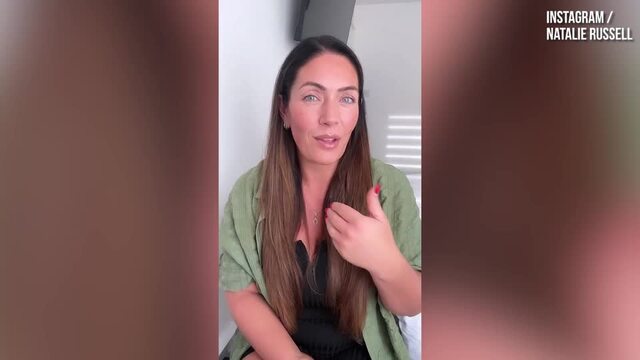 My Mum Your Dad's Natalie reveals split from Paul
Are Sharon and Elliott still together?
While Sharon started the show quite closed off to potential romance, she and Elliott quickly formed a bond and went on to become a couple.
Their kids, Tia and Zachary, were reunited with their parents during the final episode where they both shared their support for them as a couple.
Following the final episode, Sharon and Elliott revealed to fans they are still together.
Are Monique and Martin M still together?
Monique and Martin M have had one of the more complicated romances in the retreat and began their relationship a little later than everyone else.
Martin M was previously interested in Tolullah, and came under fire from viewers for not being clear about who he wanted to get to know better.
During the final episode, Monique's daughter made her mum aware that she wasn't very happy about the way Martin M had treated her.
Later, Monique and Martin M decided to just be friends.
Read more: