My Mum Your Dad: Where are they now? Everything that happened after the show
29 September 2023, 17:18 | Updated: 29 September 2023, 17:24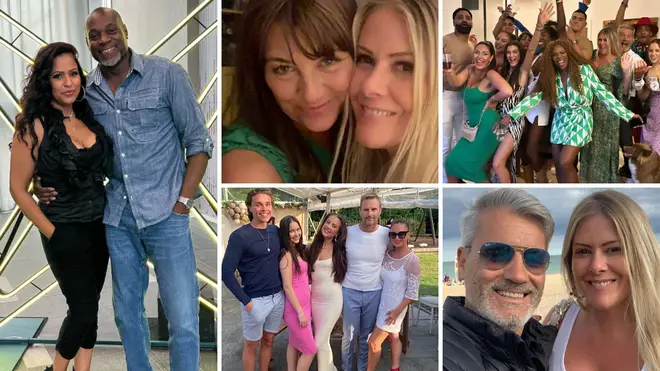 Here's what all the My Mum Your Dad stars are doing now, including which couples are still together.
Davina McCall's dating show for single parents, My Mum Your Dad, was a huge hit with viewers and even created two new couples.
Since the final episode of the show aired, Sharon, Elliott, Janey, Roger, Natalie, Paul, Caroline, Martin M, Monique, Martin H, Tollulah and Clayton have been taking to their social media to keep fans updated with what they're doing.
While Sharon and Elliott and Janey and Roger are the only couples still going strong, it appears they all created a special friendship during their time in the retreat.
Here's a round-up of what all the stars of My Mum Your Dad have been up to since leaving the retreat.
Sharon and Elliott
Sharon and Elliott are one of the couples still going strong months after meeting at the retreat.
The pair both got blessings from their children, Tia and Zachary, and have gone on to grow closer as a couple and as a blended family.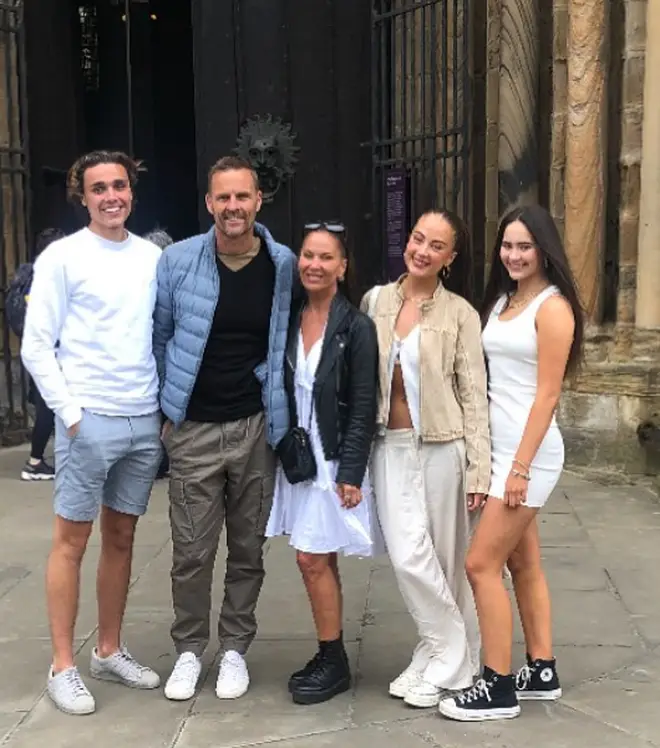 Sharon and Elliott confirmed they were still an item following the series finale, and have since been updating fans on their relationship.
Recently, Elliott and Zachary visited Sharon and her daughters Tia and Mimi in Sunderland where they have been touring the sites. They also all attended the baby shower of Monique's daughter, Taiya, posing together for pictures.
Janey and Roger
Janey and Roger are also still together following their time on My Mum Your Dad.
The pair confirmed they were still going strong following the series finale, sharing a collection of pictures together.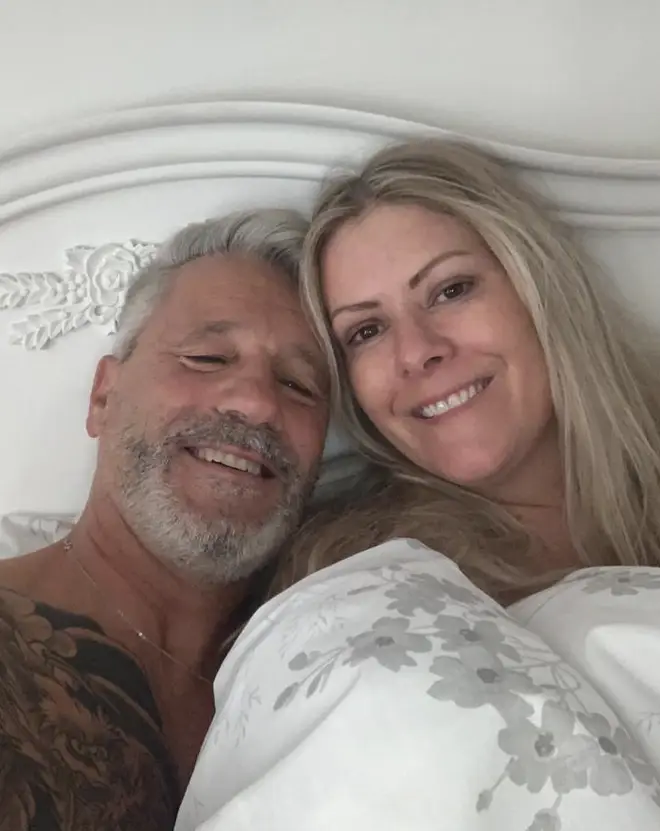 The couple have shared pictures visiting Arundel and more recently spent time in Roger's local area with his family.
The widower, who lost his wife around two years ago to cancer, shared a picture of the two of them on Instagram with the caption: "Showing @janeybombshell the local spots with the family 🍽️🍷"
Natalie and Paul
While Natalie and Paul were together until the end of the series, they revealed following the last episode that after a summer together they had split.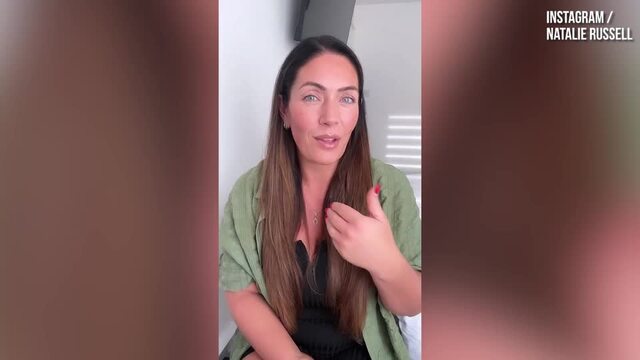 My Mum Your Dad's Natalie reveals split from Paul
They both made it clear in their social media statements that while it did not work out, they remain good friends.
Paul has been spending time with other friends he met on the show, including Elliott, who he formed a close bond with.
Natalie recently spoke out about her new single status, writing on Instagram: "Also this is a reminder that being single or being in a relationship doesn't define you, your character does ❤️."
Monique
While Monique and Martin M made it to the final episode of My Mum Your Dad, the finale showed the couple deciding to just be friends.
Since then, Monique has been spending a lot of time with her My Mum Your Dad co-stars, including Caroline, who she recently visited in Scotland.
She's also been getting used to a new family arrival after her daughter Taiya gave birth to a baby girl.
Monique also had to recently deny speculation she was dating co-star Clayton after they posed for a 'romantic' picture together. She wrote to fans: "We are not together but he is the absolute best hooman!"
Clayton
Clayton was voted to leave My Mum Your Dad by the children after he failed to form a strong connection while in the retreat.
Since appearing on the show, Clayton has been spending time with his co-stars, including Monique who has become a close friend.
Following the final episode airing, Clayton took to Inastagram to thanks fans for their support, writing: "Thank you from the bottom of my heart. Both Christian and I are overwhelmed right now. ❤❤"
Martin H
Martin H touched many hearts during his time on My Mum Your Dad, however, did not manage to find a love connection during his time in the retreat.
After leaving the show, Martin H took to Instagram where he thanked fans for their support.
He wrote: "SO, my time in MMYD has come to an end, but I feel that the experience has only just begun… I am slowly believing that I am deserving, with the support of my amazing daughter, her brothers, my extended family, and everyone one of you who has sent such lovely messages my way 🫶🏻
"To those who have reached out, thank you for the words of support, and for the offers of dates!😂 I am taking some time to absorb everything, and figure out what's next for me. Although I may not be able to respond everyone (as much as I'd like to) I see you all 💕
"I am particularly touched to hear from those who have found inspiration from my journey, and feel motivated to make some positive changes in their own lives. We are on this journey together! 🎢
"I was just as terrified as I was excited, to be in a situation where I was confronted with my insecurities and lack of confidence. But, I am so grateful for this experience and to all of the cast and crew who made it so amazing 😁."
Martin M
Martin M faced some backlash when he left the My Mum Your Dad retreat after finding himself in a love triangle with Monique and Tolullah.
Following the final episode airing, Martin took to Instagram to write: "#MyMumYourDadUK was an emotional rollercoaster but every day is a learning day and no matter what gets thrown at you it's important to bounce back stronger & grow as a person. Thanks for all your messages."
Caroline
While Caroline showed interest in widower Roger at the start of the show, it was not meant to be, and she left the retreat alongside Clayton ahead of the final episode.
While Caroline is still single, she has been spending a lot of time with the friends she made in the retreat, including Monique who has recently visited her in Scotland.
Tolullah
Tolullah's time at the retreat came to an end when Martin M chose to continue his romantic journey with Monique.
She has remained close to the people she met in the retreat, recently throwing a reunion party at her house for her co-stars.
While Martin M, Martin H and Monique were not in attendance, Tolullah told fans: "Martin H had to travel for work and Martin M had to cancel last minute due to one of his properties but he sent us a case of champagne.
"Monique cancelled due to Taiya's due date for hwe baby …They were with us in spirit and some FaceTimes on the night."
Read more: