Stacey Solomon updates fans as she battles injury following 'embarrassing gym blunder'
21 August 2023, 11:34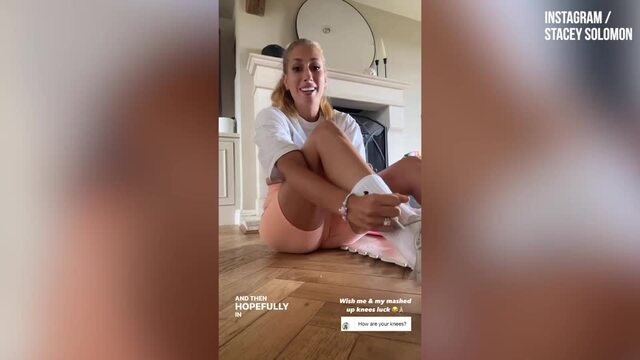 Stacey Solomon has fitness update for fans
Stacey Solomon has spoken out after her 'humbling' gym incident last week.
Stacey Solomon, 33, has given fans a fitness update after she injured herself in the gym last week.
The Loose Women panellist took to her Instagram Stories to update her 5.7 million followers on how she was feeling after the accident, as well as insisting that she wouldn't let the embarrassing blunder stop her from carrying on her fitness journey.
Last week Stacey was running on a treadmill at the gym when she fell and scraped her knees. To make matters worse, the influencer explained that in the process of falling, her leggings had come down, leaving her exposed in front of the gym class.
Despite being injured, the mum-of-five laughed off the incident and was back exercising at the weekend.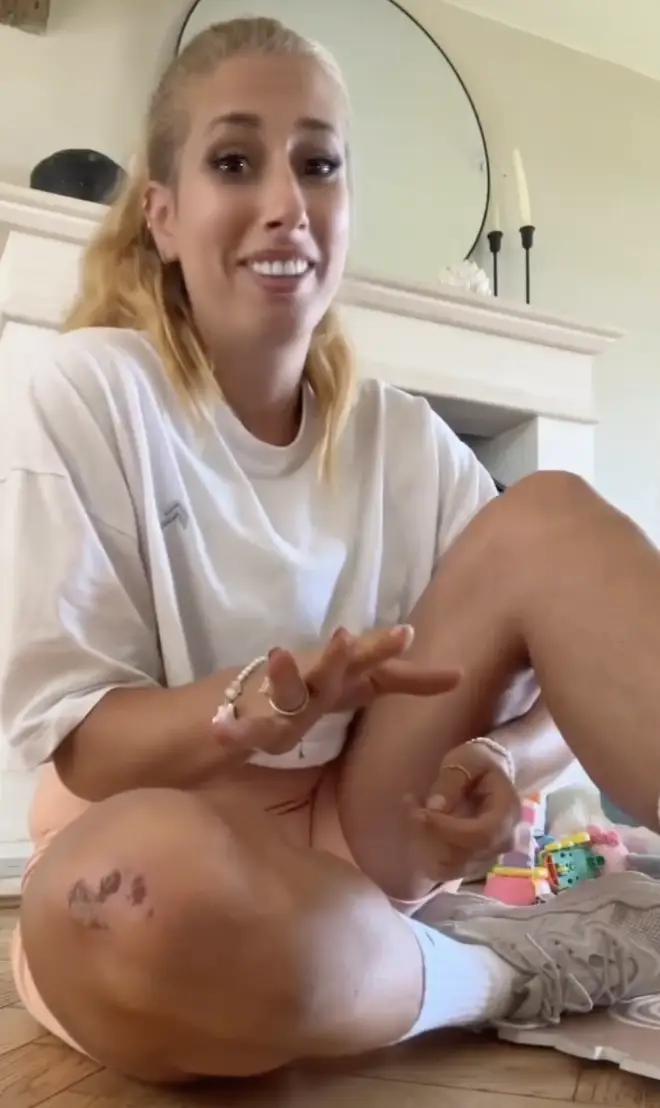 Thanking her fans for their support, Stacey said: "I love you all so much, thanks for worrying about my knees. I mean, they've seen better days to be honest with you. They don't look great, but it's probably my pride that hurts more than my knees at this point."
Stacey continued: "However, I'm jumping back on the bandwagon. You know like they say if you fall of a horse, get back on, I'm getting back on that treadmill and I'm going to show it who's boss. And then hopefully, in time, everyone will forget this ever happened."
Stacey opened up about the incident last week, describing her fall on the treadmill as a 'humbling experience' after her sister had to step in to help her.
Watch Stacey talk about her gym blunder here: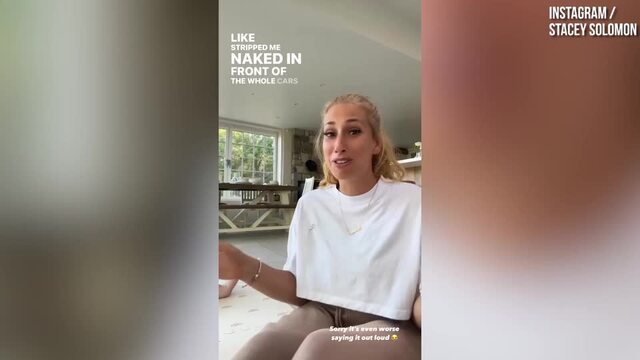 Stacey Solomon shares gym struggles with fans
Stacey has been embarking on a fitness journey with her personal trainer sister Samantha, who joined her at the gym this weekend.
The presenter captioned the post: "Happy Sunday everyone. Nearly three months ago I decided to dust the cobwebs off of Joes gym stuff in the shed and give it a go & I'm so proud I haven't given up.
"Grateful for my sister who still has to drag me out of bed at 6am on a Sunday @samantha.stone1.
She continued: "I love you as much as I hate you at this point Sam."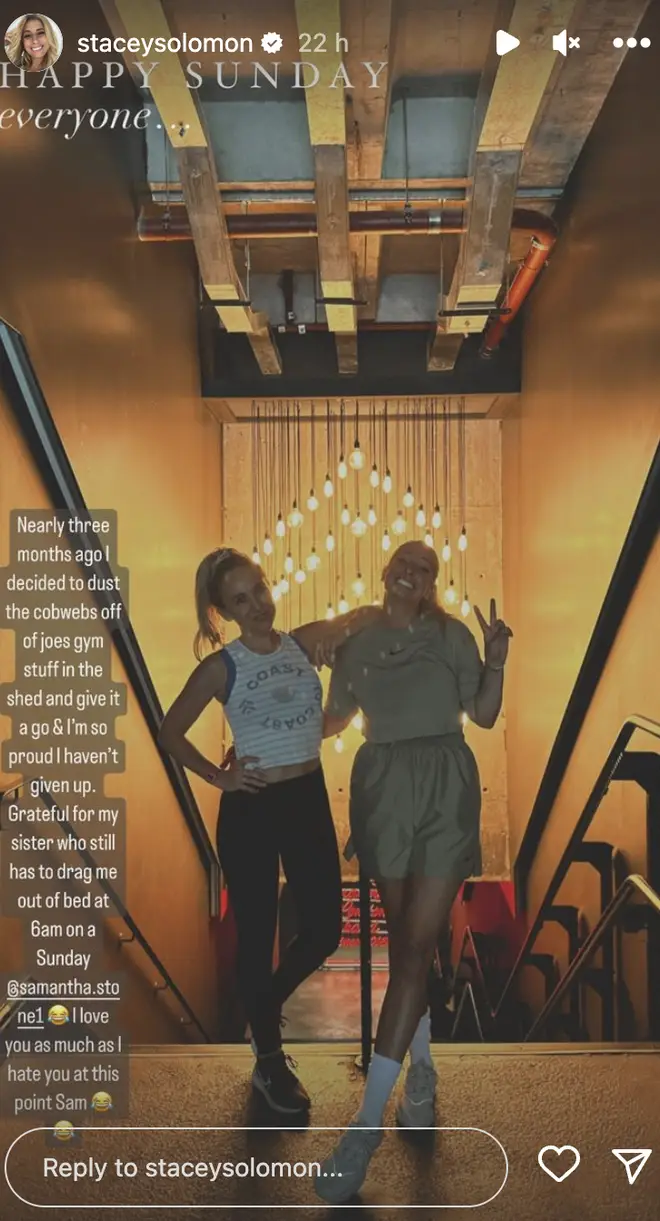 The X Factor favourite has recently returned to the UK after a family holiday with husband ex-Eastenders actor Joe Swash, 41, and their children.
After the fun break, Stacey posted an emotional tribute to her eldest son Zach, thanking him for all his help during the holiday.
Watch Stacey's emotional tribute here: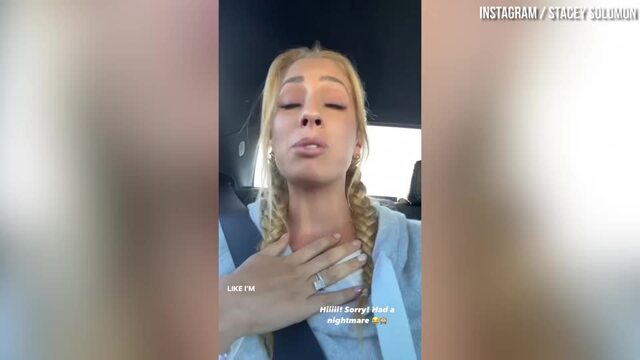 Stacey Solomon raves about Zach in IG update
As well as being mum to Zach, 15, Stacey is also mother to Leighton, 11, with ex-fiance Aaron Barnham and shares three children with Joe, four-year-old Rex, one-year-old Rose and five-month-old Belle.
Joe has another son, Harry, 16, from a previous relationship.
Stacey and Joe got married in July 2022 and live in Pickle Cottage with their children.
Read more: