Married at First Sight Australia season 9: Where are the couples now?
25 April 2022, 15:38 | Updated: 25 April 2022, 15:42
Are any of the Married at First Sight Australia season 9 couples still together? Here's what we know...
**Warning Married at First Sight Australia season nine spoilers below**
Married at First Sight Australia is finally back on our screens with a brand new batch of singletons hoping to find The One.
But the only catch is, they have to marry their partner the first time they meet them.
Obviously, we can expect a whole load of drama from the couples as they get to know each other and work out whether they have a connection.
And while the series is currently airing in Oz at the same time as the UK, here's what we know about the fate of the brides and grooms…
Which couples from Married at First Sight Australia season 9 are still together?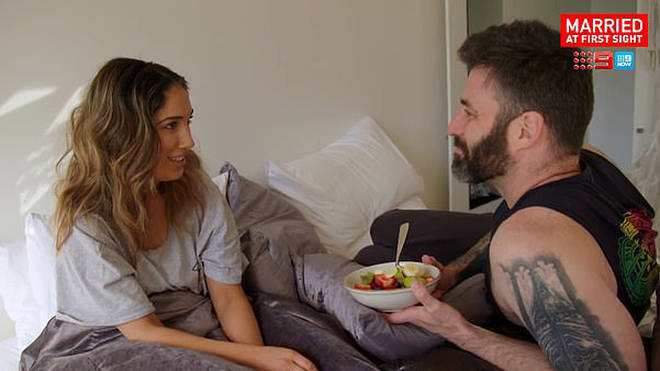 Despite the couple hitting it off as soon as they met, Selin and Anthony are no longer still together.
The pair officially ended their relationship at a commitment ceremony following an almighty dinner party fight.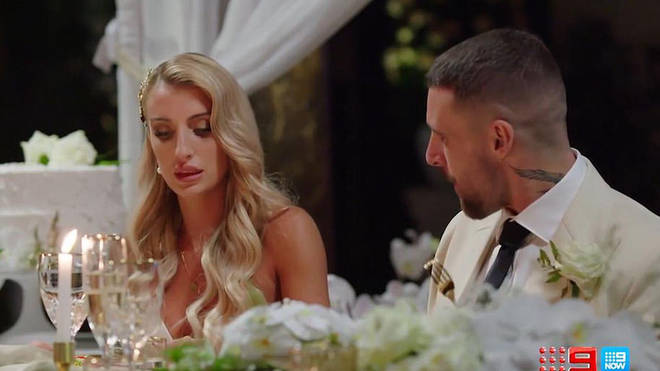 It's a firm no. Things didn't exactly start well for Tamara and Brent after Brent declared 'My wife is a psychopath' to the cameras. Charming.
The duo were seen holding hands, but now neither follow each other on Instagram and Tamara was also spotted without her ring just hours before the show aired last month.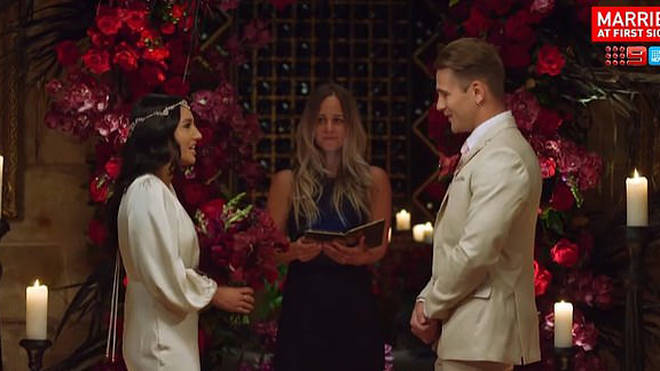 It seems like Ella and Mitchell are no longer together, following a very shocking final commitment ceremony.
Mitchell told her: "I'm sorry Ella, but right now I just can't give you the commitment I know you want."
Ella was visibly upset after telling Mitch she was willing to take their romance into the outside world.
But during the reunion episode, Mitch revealed that he had made a mistake and the pair were back together.
Unfortunately, it wasn't to be and the couple split up again, with Ella confirming the news.
Domenica and Jack seemed like love's young dream when they tied the knot.
While Dom said she was 'feeling the chemistry', Jack added: "I think the experts have nailed it. Dom is beautiful, she's lovely, and she seems totally unique."
But while the pair are good friends, during the reunion dinner party they revealed things had 'fizzled out'.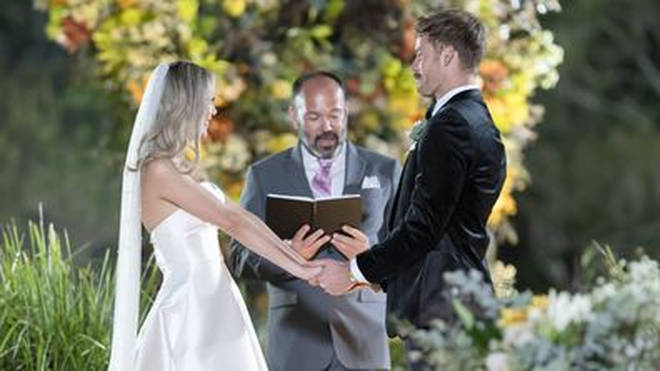 Selina and Cody have had a fair few awkward moments along their journey, with Cody telling his wife she asked too many questions on their wedding day.
He then went on to admit he wasn't sexually attracted to Selina on their honeymoon.
After Cody then made some offensive comments, he was forced to apologise and both decided to stay at the first commitment ceremony.
But the drama doesn't end there, as Cody admitted during the reunion dinner party that he had dumped his wife the night before.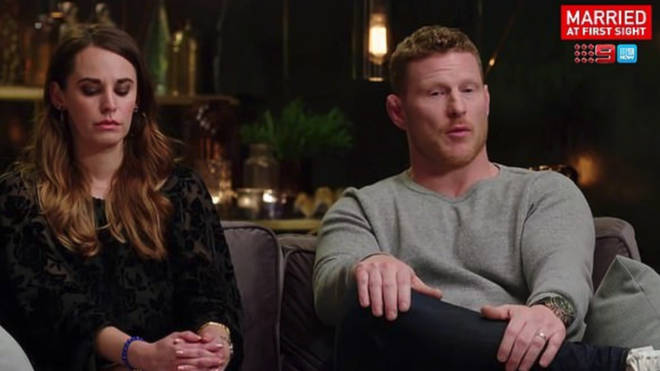 Andrew and Holly didn't exactly get off to the best start and their relationship took a turn for the worse during an explosive fight.
Andrew even ended up leaving the show, but we're not sure what happened afterwards as he doesn't have a public Instagram page.
Over on Holly's Instagram, she has only ever shared photos of herself from the show.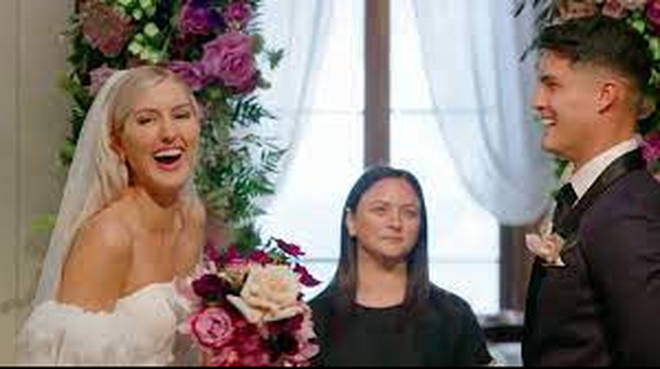 These two didn't get off to the best start when Samantha called Al immature on their wedding day, but they started to warm up to one another on their honeymoon.
Unfortunately, Al's immaturity began to take its toll and crack began to show in their relationship.
The couple ultimately decided to stick out the experiment for a little longer, but they are not together now.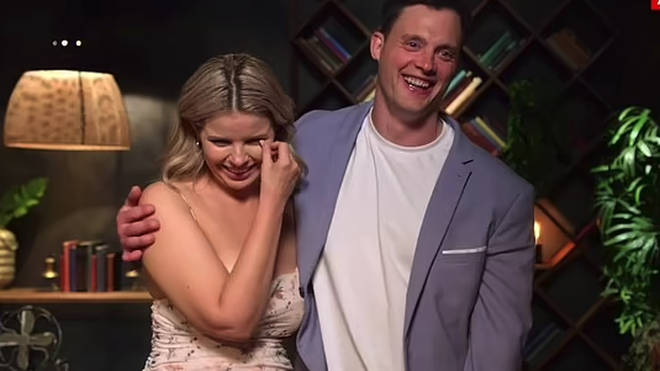 Olivia and Jackson weren't short of controversy during their time on the show.
But despite this, the couple decided to stay during the final commitment ceremony and have now moved in together.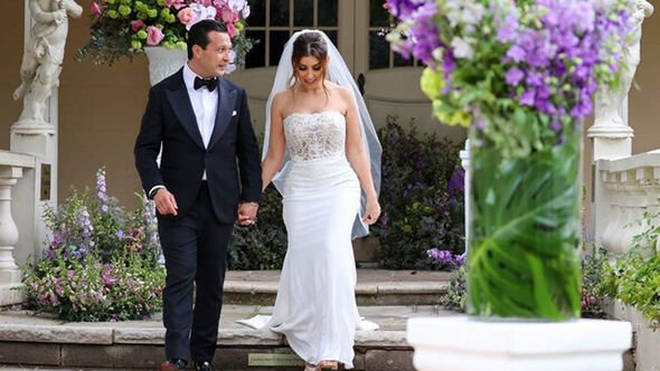 Carolina Santos didn't make the best impression on Dion Giannarelli when she turned up three hours late to her own wedding.
And it's safe to say things didn't last long as Carolina revealed at the third commitment ceremony that she instead wanted to partner up with fellow contestant Daniel Holmes.
Dion later said he had no idea that his wife liked someone else during their time on the show.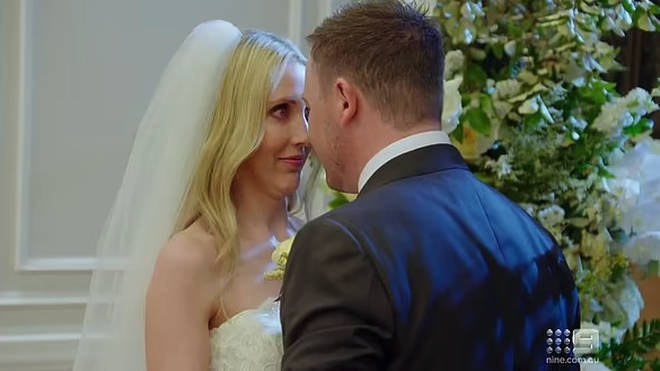 It's no surprise to anyone that Kate and Matt are no longer together after deciding to quit and go their separate ways halfway through the experiment.
Matt failed to impress Kate over the course of their short time together and the couple wrote 'leave' at the third Commitment Ceremony, ending their time together in the experiment.
They both still follow each other on Instagram, which could mean they're still friends.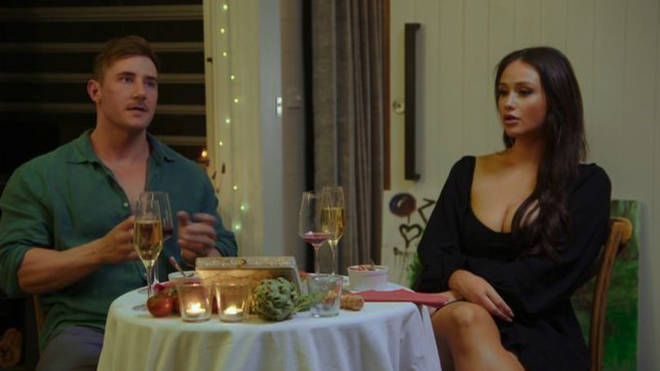 Jessica Seracino and Daniel Holmes are no longer together after Jess chose to leave the experiment.
Despite the couple getting close at the beginning, they went on to have a string on fiery arguments.
BUT, Daniel seemingly did find love...
Despite all the controversy, Daniel and Carolina appear to still be together now.
The experts didn't allow them to re-join the show as a couple, but they continued their relationship off screen and have now moved in together.