Married At First Sight's Luke and Jordan planning to fight again in boxing match
31 October 2023, 12:11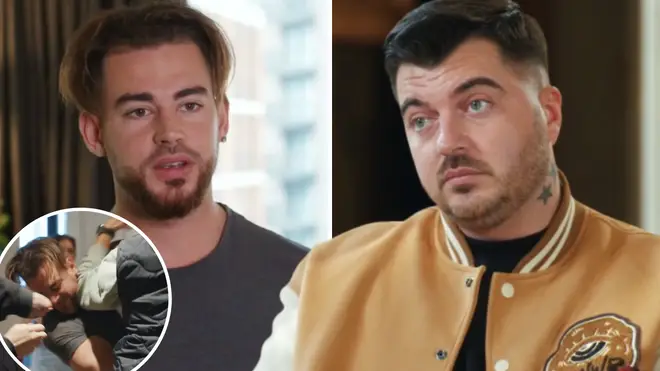 Married At First Sight's Luke Worley has confirmed that he and co-star Jordan Gayle will go up against each other in a boxing match.
Married At First Sight's Luke Worley and Jordan Gayle are planning to fight again in an organised boxing match.
This comes after Jay Howard's husband was kicked off the show after physical fight with Erica Roberts' groom broke out in the MAFS apartments, leading to Luke being kicked off the show.
While Jay and Luke have confirmed they are still together following the drama, the hatred between Jordan and Luke appears to be stronger than ever.
Following his exit from the show, Luke appeared on Jordan Brook's Into The Barbershop where he revealed they are planning to get into the ring be cause they "want to hurt each other".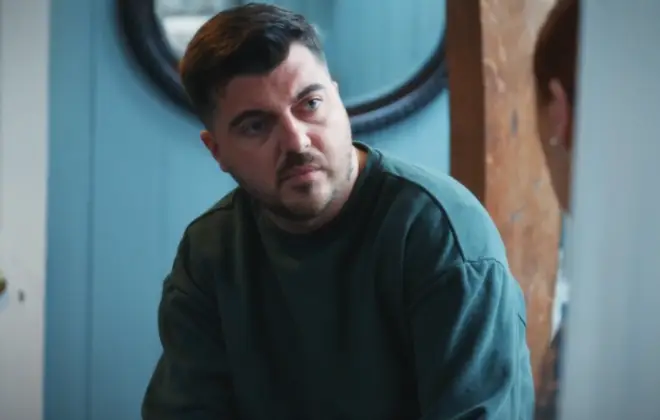 Speaking to Jordan, Luke said: "Me and Jordan f**king hate each other.
"I'll be honest with you, it's boiling over, it's come to the point where I am in contact with a big influencer boxing organisation. We are trying to get something over the line."
He went on: "We want to literally hurt each other. We'll do it in a ring, we'll do it legally. I want to punch his head in again."
Luke said that in preparation for the boxing match, he has lost 21 pounds and only has four more to go in order to match Jordan's 180, explaining: "I said I'd meet him at 180lbs and I am 184lbs now."
He teased that as soon as this gets over the line, it will be happening in the next few months.
It appears there may be hopes that after this boxing match the pair can squash their hatred, with Luke telling host Jordan: "After this boxing, could we squash it? Maybe.
"I've already beat him once, if I have to beat him in the ring to shut him up then that's what it is going to take."
Watch the fight here: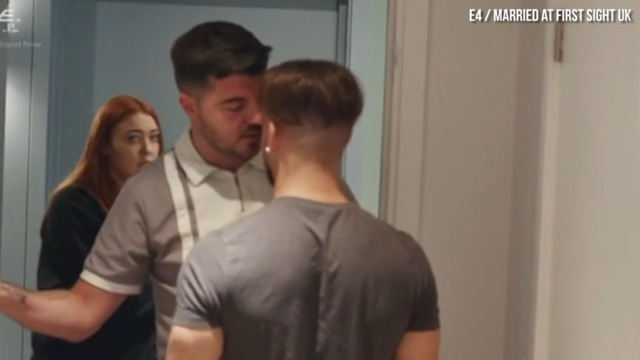 Luke and Jordan have a physical fight on MAFS UK
It was during Tuesday night's episode of Married At First Sight that the fight between Jordan and Luke aired.
After speaking to wife Jay, Luke stormed to Jordan and Erica's apartment to talk about the comments they had made to his wife which ended with a physical scuffle breaking out between them.
The experts later revealed at the commitment ceremony that because the fight was initiated by Luke, he would have to leave the experiment.
While Luke apologised to Jordan for becoming violent on the sofa at the commitment ceremony, the groom did not accept the apology and appeared happy when Luke was asked to leave.
Read more: