Married At First Sight: Luke Worley and Jordan Gayle's fight explained
31 October 2023, 12:28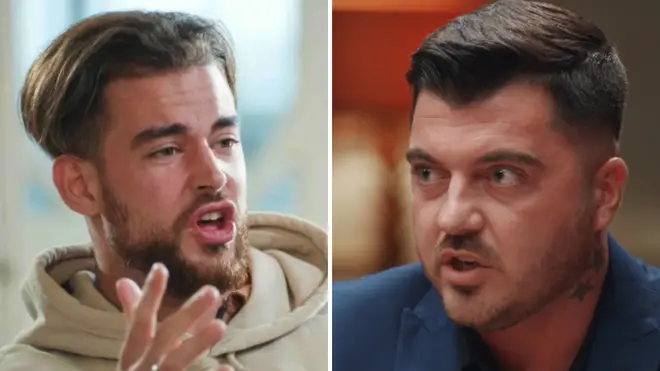 How did Married At First Sight's Luke Worley and Jordan Gayle's fight start? Here is everything you need to know.
Married At First Sight's Luke Worley, 31, and Jordan Gayle, 26, are set to come to blows on the show this week, which ultimately leads to Luke being removed from the series.
Their partners Jay Howard, 31, and Erica Roberts, 25, also appear to have been caught up in the drama, as Luke's exit called time on Jay's MAFS experience as well.
Despite help from experts Paul Carrick Brunson, Mel Schilling and Charlene Douglas to keep the calm, the cast have had a drama-filled series which culminates in this physical fight. Since the news of the altercation was released both Luke and Jordan have been teasing their feud online, even dressing up as the other at one point. The pair have also hinted that they may take part in a boxing match which will see them reunite for the first time since filming ended.
But how did Luke and Jordan's fight begin? Here is everything you need to know.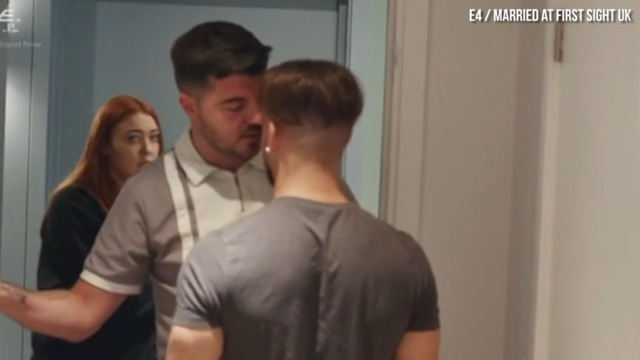 Luke and Jordan have a physical fight on MAFS UK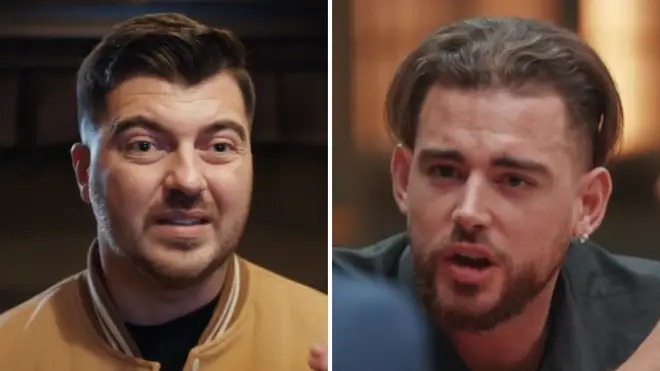 The disagreements between the two began when Jordan criticised JJ Slater, 30, for not telling his wife Bianca Petronzi, 29, that he was having an affair with 29-year-old Ella Morgan who was married to Nathanial Valentino, 36, at the time.
Luke decided to stick up for JJ and found himself sparring with Jordan over their fellow groom's behaviour.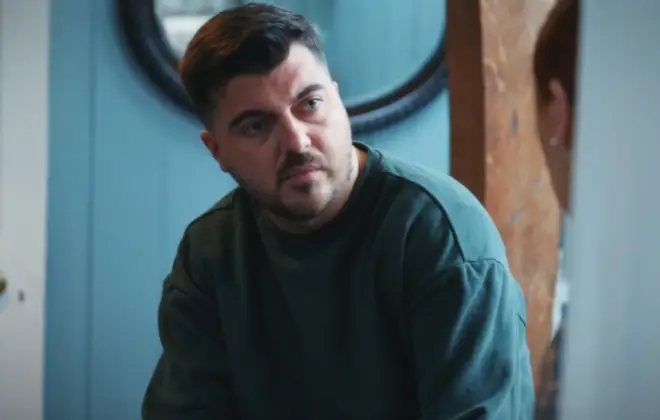 Tensions continued to rise between the two during the MAFS retreat after Jordan criticised Laura Vaughan, 34, and 35-year-old Arthur Poremba's relationship. This again caused Luke to stand up for his friend and led to him and Jordan having a war of words.
During the same conversation, Luke made 'cheating comments' regarding Jay which Jordan noted and told his wife Erica.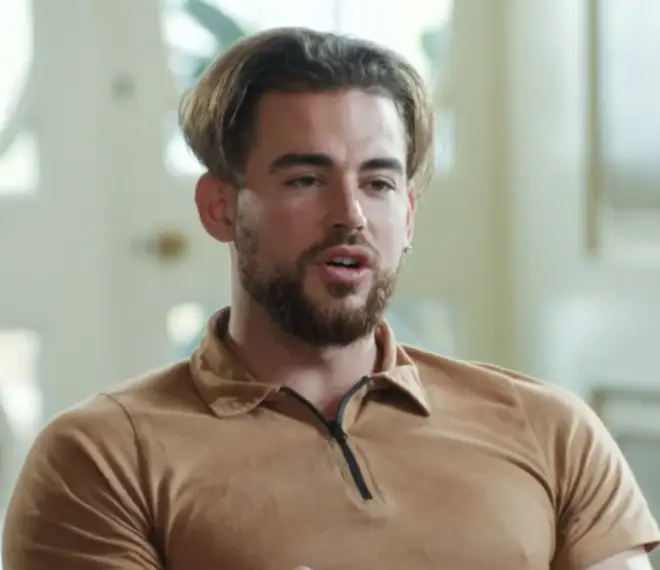 At the next dinner party Luke became poorly and had to leave early. Once the groom had made his exit, Erica and Jordan revealed Luke's comments to Jay, leaving her devastated.
This inevitably caused drama between Luke and Jay, as well as putting further strain on Luke and Jordan's friendship.
The latest teaser trailer shows Luke banging on Jordan's apartment door, ready to confront his fellow groom over his comments.
Watch Married At First Sight's Luke confront Jordan here: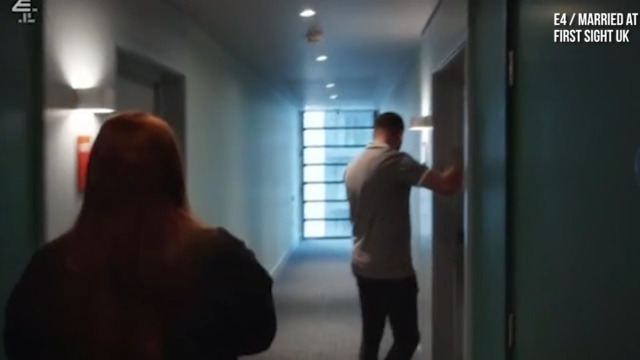 Married At First Sight tease Luke and Jordan's fight
The pair were then embroiled in a shoving match which saw their wives and security get involved in the scuffle and separate the men.
Later in the show, MAFS experts Paul, Charlene and Mel informed Luke that his behaviour was unacceptable and he must leave the process. This also called time on Jay's experience as both the bride and groom had to exit.
Since then it appears that Luke and Jay are still together, however Luke's relationship with Jordan couldn't be any more fraught.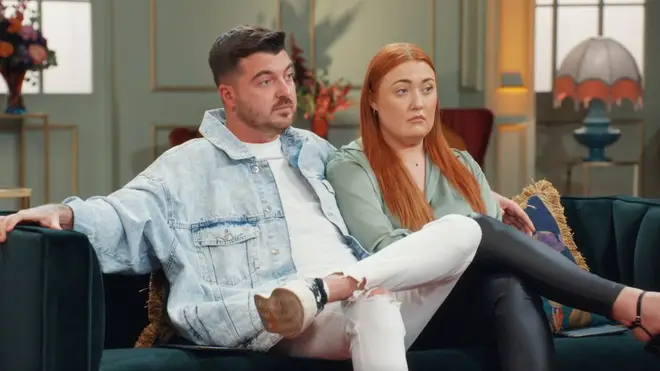 There seems to be no love lost between the two as they have continued to goad each other online.
In one social media video Luke dressed up as Jordan which involved placing a mop on his head while wearing an England football shirt in a nod to footballer Jack Grealish whom Jordan says he is often confused for.
Luke replied to one of Jordan's videos, saying: "So it looks like you can't take my name out of your mouth and you want to keep dragging this on.
"So me defending myself this week, mate, do not forget what you've done and what people are going to see this week coming.
"In next week's episode, you're going to be outed. And you're saying, 'Oh, my mask is slipping.' Bro, your wig is slipping, I'm telling you.
"Now, people see the true colours and what you do to make a vulnerable girl upset."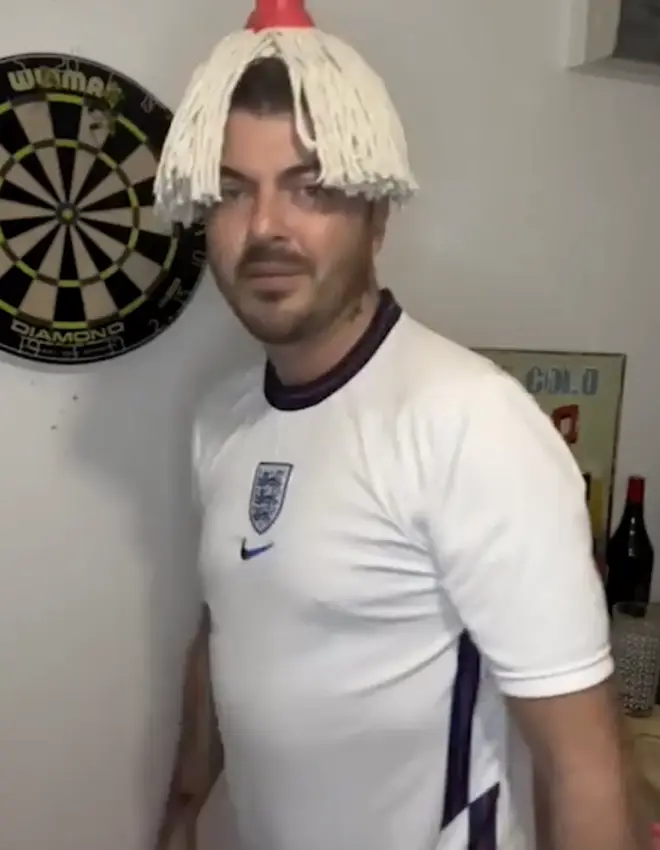 Fans will get to witness the fallout on the show this week as well as a dramatic Commitment Ceremony which is set to rock the experiment.
Married At First Sight continues tonight at 9pm on E4.
Read more: