Gogglebox's Ellie Warner confuses fans with new photos of baby son
12 June 2023, 12:55 | Updated: 12 June 2023, 15:22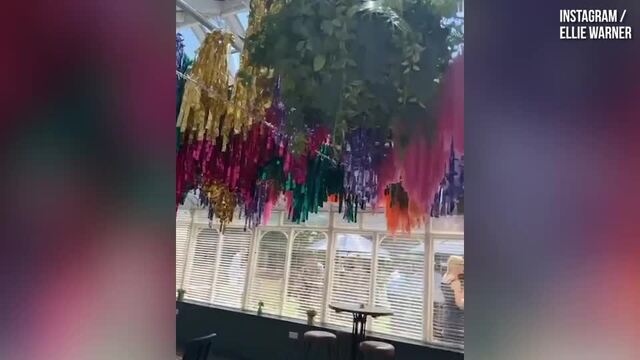 Ellie Warner shows off Connie's naming ceremony
Gogglebox's Ellie Warner shared photos of her baby boy as she attended a friend's celebration.
Gogglebox star Ellie Warner has confused her followers after she shared photos from a recent 'naming ceremony'.
The reality star became a mum for the first time when she welcomed her adorable son Ezra with boyfriend Nat Eddleston last month.
Taking to Instagram over the weekend, she shared photos from the event, which celebrated her friend's newborn baby girl, Connie.
In the post, Ellie included a photo of herself holding little Ezra while standing alongside her sister and co-star Izzi.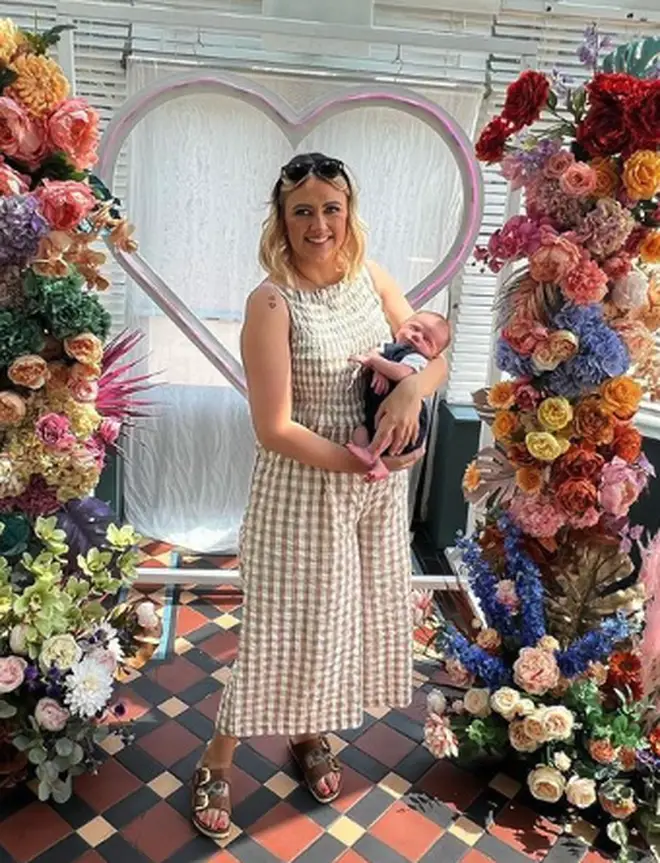 The celebration featured shots of the sweet celebration including large light-up letters that spelt 'Connie' in front of a beautiful balloon display.
She wrote next the pictures: "Beautiful day out at Connie's naming ceremony. Thank you for inviting us @palmtreeskin."
But fans were confused by the pictures, as one wrote: "Thought it was a boy called Ezra?"
Another said: "Papers say you had a boy?", while lots more congratulated Ellie, thinking it was her own naming ceremony.
But someone else explained: "Connie isn't the name of Ellie's baby boy. It was a ceremony for someone else."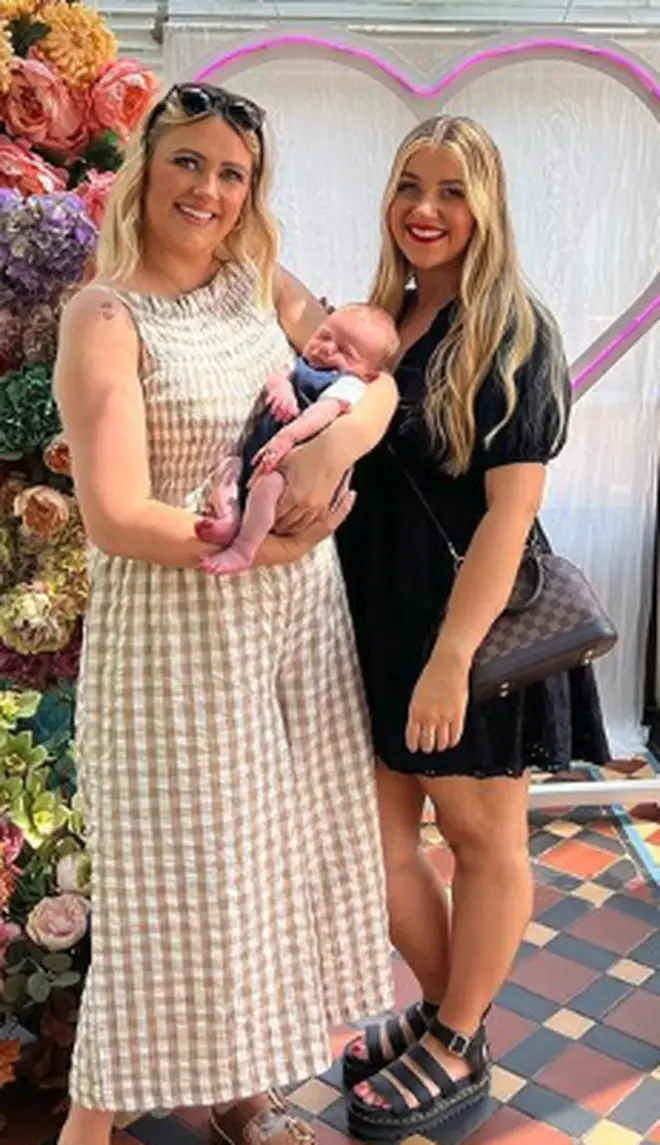 Ellie announced the birth of her son in an episode of Gogglebox that aired earlier this month as she introduced him to the world.
She went on to share a photo on social media, writing: "Sweet baby Ezra. He has made our lives complete. We love you so much son."
The star had a home birth and also shared a sweet picture of the moment she welcomed her little one.
Ellie can be seen holding her newborn son after giving birth in a pool with her blonde hair swept back into a bun and her boyfriend stood alongside her.
She wrote: "International home birth day Was literally the best day of my life."
"Amazing, so inspirational! Are you allowed home births when it's your first now? I hope it went as smoothly as possible for you x," said one fan.
A friend wrote: "This is amazing!!! So glad you got the birth you wanted babes, you're incredible 🖤🖤🖤🖤".
While a third added: "What an amazing photo!! Huge congrats - enjoy all the new born cuddles 💙💙💙".