Married At First Sight's Arthur Poremba reveals he went on date one week before wedding
10 November 2023, 11:26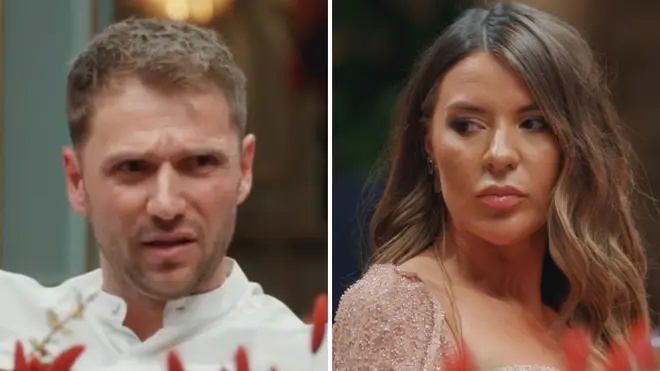 MAFS groom Arthur Poremba made the shocking confession at last night's dinner party, putting his relationship with Laura Vaughan in jeopardy.
Married At First Sight star Arthur Poremba, 35, found himself in hot water last night after revealing he went on a date just one week before he married his wife, 34-year-old Laura Vaughan.
This revelation came during a dramatic dinner party which also saw the groom say "there's still time" for him to kiss fellow MAFS cast member Tasha Jay, 25, despite her being in a relationship with 26-year-old Paul Liba.
Arthur's comments led to shock amongst the other brides and grooms, with Arthur then backpedaling to reveal he actually went on the date two weeks before meeting Laura, not one week like he initially stated. A visibly annoyed Laura then confronted her husband on his confession, leading them to grow even further apart.
Both Laura and Arthur have taken to Instagram to explain their feelings on the situation, however it is clear that Arthur does not regret his decision to go on the date.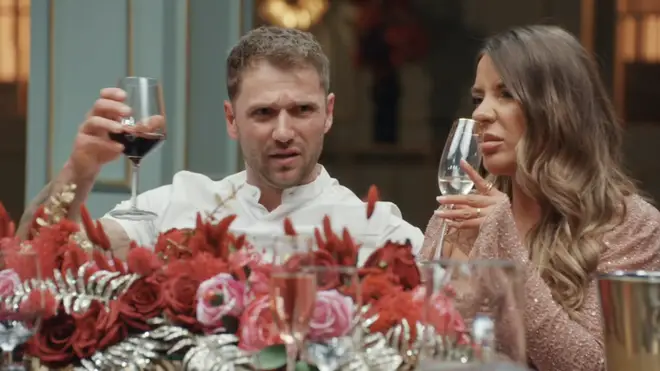 Arthur shared an image of the moment he revealed he had been on a date before the experiment and added the comment: "Don't see anything wrong with that."
His partner Laura had other opinions on the matter and took to social media to explain why she was hurt by Arthur's confession.
Watch Arthur confess to going a date weeks before joining MAFS here: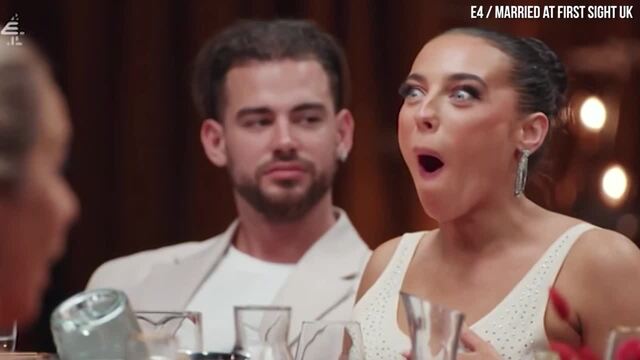 MAFS UK's Arthur reveals dating bombshell
The TV bride wrote: "Guys, to be completely clear. The reason I was upset that Arthur said he'd had a date a week prior to the wedding is because the process takes so long. You sign up and you commit to this experiment weeks beforehand.
"And I worried that he wasn't taking it seriously. Marriage is important and going on a date a week before made me wonder if he was 'in it' as much as I was in no way upset that he dated someone prior to knowing me.
"Everyone has a past, it's just the commitment to this experiment I was worried about."
Laura later added another Instagram Story which read: "And for those asking, back story filming are filmed about a month prior to the wedding so...yeah."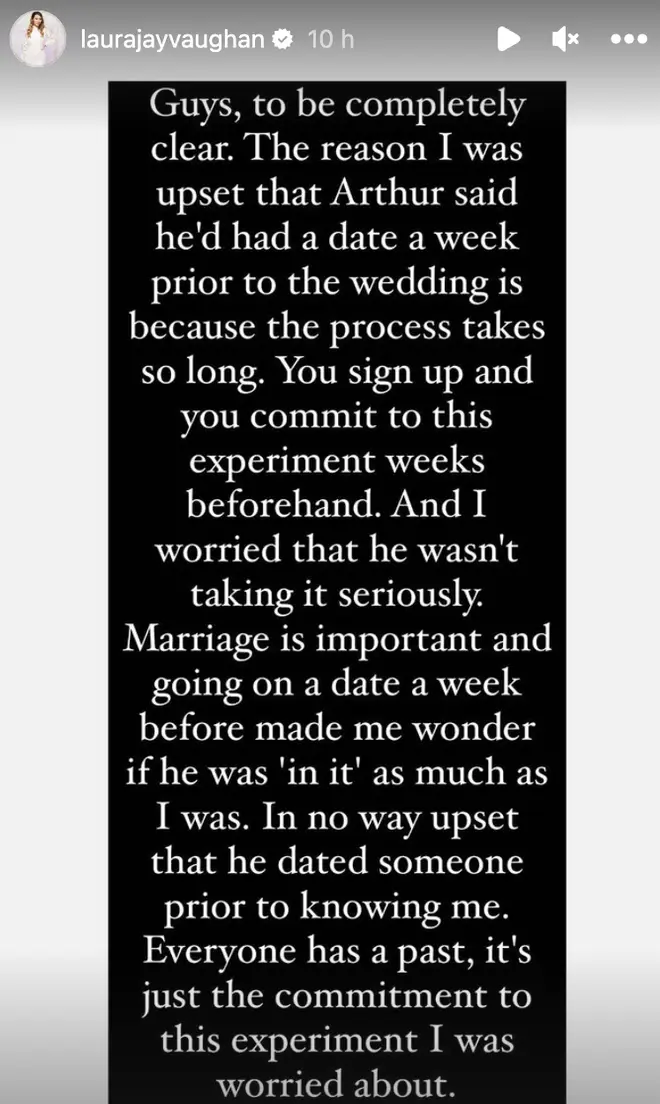 Throughout the experiment Laura and Arthur have had their challenges. From the couple not gelling on their wedding day, to the other grooms suggesting the pair were not compatible and Arthur clashing with Laura's friends, the pair have had a rollercoaster journey on MAFS.
Since filming has ended, the spotlight on their relationship has continued to intensify. Last month Tasha was forced to deny she and Arthur were dating after they were pictured holding hands.
More recently Arthur was reportedly seen 'kissing' another woman on a night out, putting his relationship status into question.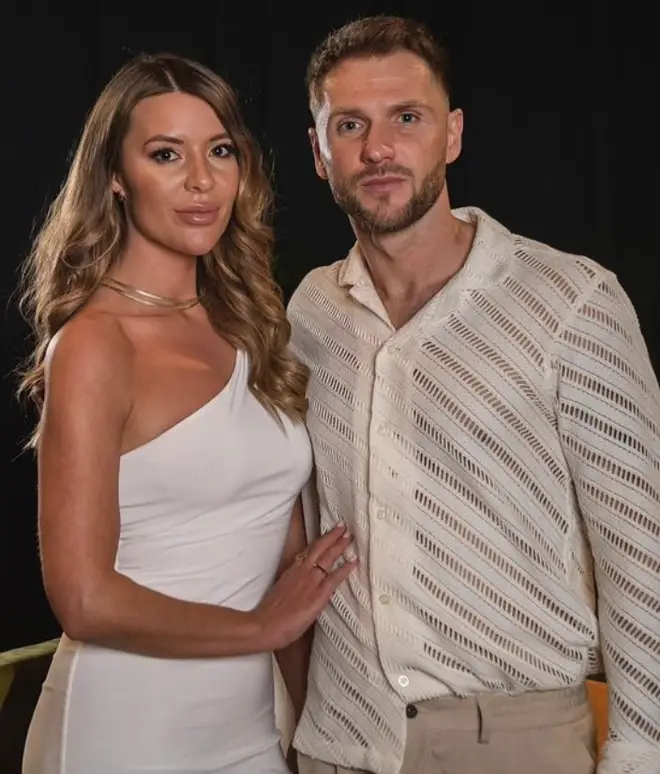 With the help of experts Paul Carrick Brunson, Charlene Douglas and Mel Schilling, the pair have been trying to work on their connection.
Fans won't have to wait long until the final episode of MAFS which will reveal which couples are still together, and who has split up. The cast will then reunite for an explosive reunion episode so the couples can air their opinions one last time.
Read more: