Married At First Sight's Arthur Poremba says 'there's still time' to kiss Tasha Jay in first look
9 November 2023, 12:20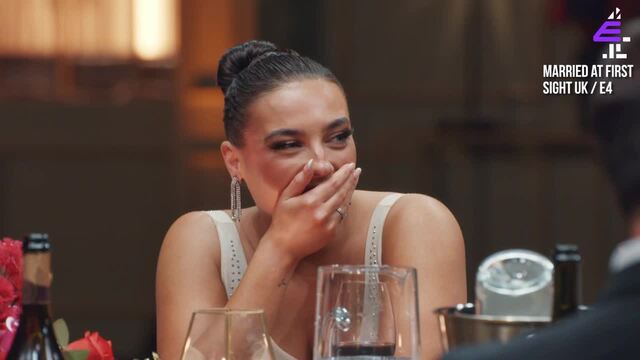 Married At First Sight's Arthur says 'there's still time' to kiss Tasha in first look
MAFS groom Arthur Poremba is causing trouble at the final dinner party.
Married At First Sight's Arthur Poremba, 35, is set to cause a stir on tonight's episode after confessing that 'there's still time' to kiss Tasha Jay, 25, despite being married to Laura Vaughan, 34.
The groom makes the dramatic comment during the final MAFS dinner party which is set to air tonight, after fellow cast member Adrienne Naylor, 27, encouraged the group to play Song, Marry, Avoid. The only catch was that they were not allowed to choose their own partner.
When asked who she would snog, Tasha chose Arthur, to which the groom replied: "There's still time." After shocked looks from the rest of the group and a telling off by Georges Berthonneau, 30, Arthur backtracked on his statement, arguing that his comment was just his 'sense of humour'.
This 'joke' enraged his partner Laura, who said: "This is so typical Arthur. He realises he says something wrong so he just very quickly back-pedals and I'm not letting it slide today."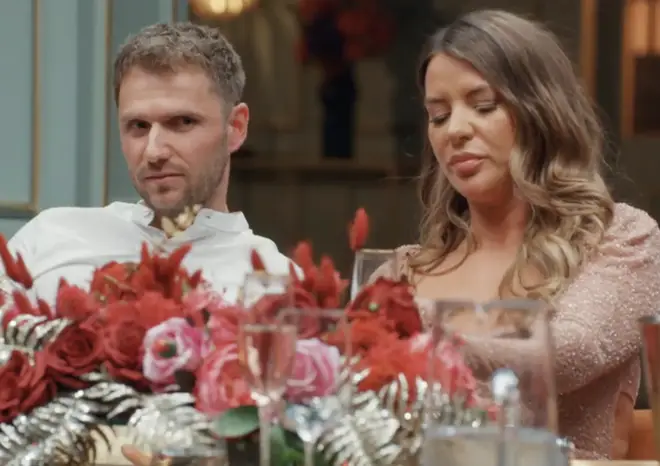 This isn't the first time Arthur and Laura's relationship has been under the spotlight.
When the pair first met Laura was unimpressed with her husband, which led to the other grooms questioning whether she and Arthur were compatible. The 35-year-old has also had explosive disagreements with Laura's friends and was under fire recently after he was pictured holding hands with Tasha.
Tasha later came out and denied that she and Arthur were dating, but the couple hit another bump in the road when Arthur was reportedly seen 'kissing' another woman on a night out despite fans believing that he and Laura were still together.
This latest argument is set to put a spanner in the works as the show heads towards its final episode. During their final vows the couples must decide whether they want to stay with their partner or go their separate ways.
After the finale there will be a MAFS reunion special which will see the cast reunite to air their differences once and for all. However there will be one cast member missing as Luke Worley, 31, was reportedly 'axed' from the episode due to his fight with Jordan Gayle, 26.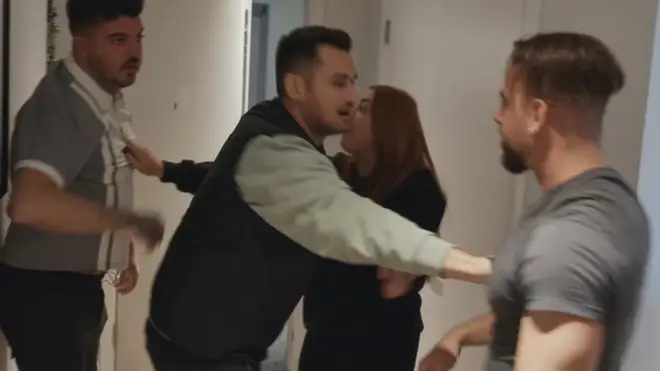 A source told the MailOnline: "Luke's relationship with Channel 4 has deteriorated since his axing was aired.
"Not only did he come to blows with Jordan but he's also used threatening language towards him on social media, which of course the channel deems unacceptable.
"Luke has spoken out about his experiences filming the show and no doubt will do so again... the trust between him and Channel 4 has been lost.
"He doesn't feel great knowing that the majority of the cast are filming the special and his invite was well and truly retracted but they feel that right now his attitude is too difficult to manage."
Read more: