Married At First Sight's Ella and Erica in heated row as bride returns to experiment
25 October 2023, 15:22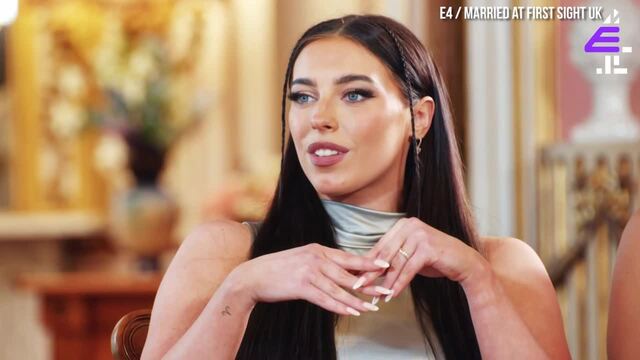 Married At First Sight UK's Ella clashes with Erica at retreat
Married At First Sight bride Ella Morgan's shocking return to the experiment did not go down well with all the cast, especially Erica Roberts.
Married At First Sight's Erica Roberts and Ella Morgan find themselves in a heated row on Wednesday night's episode as Nathanial Valentino's ex returns to the experiment.
In a first-look clip, Ella can be seen having stern words with Erica after she surprises the cast at the retreat, telling Jordan Gayle's wife that she gets a "bad vibe" from her.
Speaking to her in front of some of the other members of the cast, Ella said: "I just feel like I get one with everyone here, I feel like you and Jordan - not just you - you seem to have a lot to say about the couples."
Ella went on to explain: "You both have quite a lot to say, when you don't know anything about me and Nathanial, or what we've gone through. You don't know about me or what I have gone through. If you're asked your opinion you can say it - like Tasha, I've just got a bit of a bad vibe."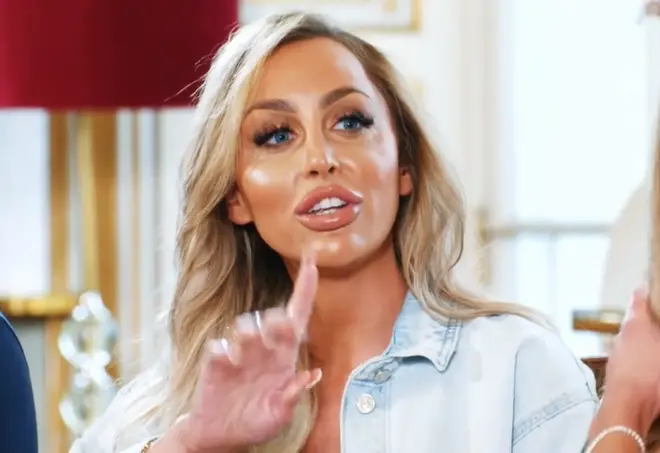 Ella tells Erica that when she and Jordan arrived at their first dinner party after being added to the experiment as a late couple, she felt like she was "giving her evils a lot of the time."
This is when Luke Worley's wife Jay Howard jumps in, questioning: "Erica, what's with the eye rolling?"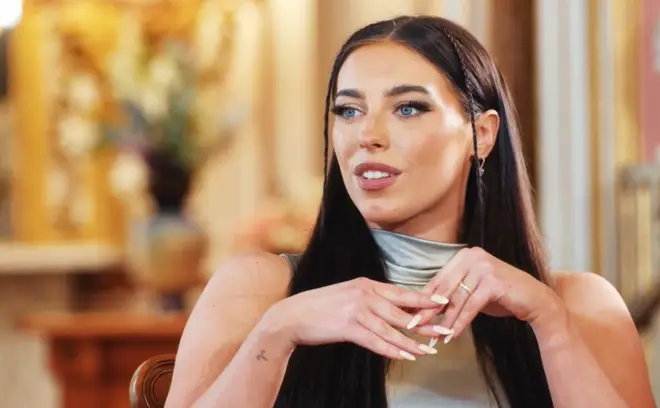 Erica doesn't hold back when it comes to defending herself, telling Ella: "You're saying I have a lot of opinions and whatever, and then for you to come at me and just say 'I get a bad vibe from you, I just get a bad vibe, I'm a girls girl' - there was no need, you didn't have a genuine reason to come at me."
She went on to add: "You haven't even sat down and had a conversation with me to know if you like me or not. It's so unfair that you have just judged me at face value."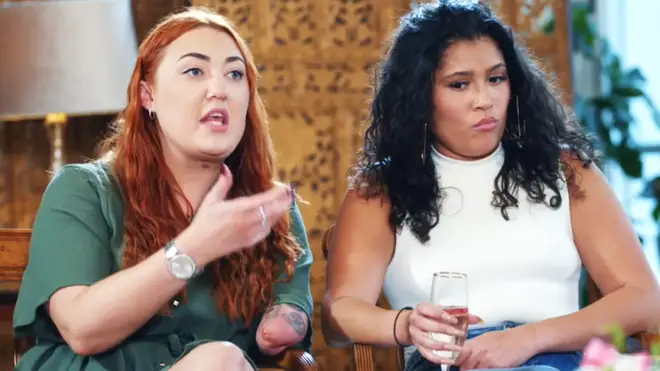 Ella and JJ will return to the experiment during Wednesday night's episode as a new couple, after splitting from their original partners Bianca and Nathanial.
As well as the fallout between Ella and Erica, the show has teased an argument between Luke and Jordan as well as tears from Jay and her groom following a dramatic dinner party.
Married At First Sight UK airs Monday – Thursday at 9pm on E4. You can also stream on Channel 4.
Read more: