Who is Grandfather Clock on The Masked Singer? Celebrity identity clues and theories revealed
16 January 2021, 19:12 | Updated: 22 January 2021, 14:26
Who is Grandfather Clock? Find out all the clues and theories so far about The Masked Singer contestant.
The Masked Singer is officially back on our screens, and series two is just as bonkers, wild and exciting as expected.
Read more: Who is favourite to win The Masked Singer?
The show, which sees mystery celebrities perform songs while dressed in elaborate costumes, has been a huge hit with viewers - and we can't wait to see what the new season has in store.
Jonathan Ross, Rita Ora, Davina McCall and Mo Gilligan are the panel tasked with guessing who each person is, and Joel Dommett has returned to host.
One of the mystery celebs taking part is Grandfather Clock - here's what we know about him.
**Update: Grandfather Clock has now been unmasked: scroll down to find out who it was...**
Who is Grandfather Clock?
Grandfather Clock performed in episode two of the show, and hinted that he could be a footballer in his VT...
He said said: "Tik Tok, time to meet Grandfather Clock.
"It's a funny old thing time, you don't tend to think about it until it's running out.
"But when you're chasing time you learnt to make every single minute count, who knows when you might be in extra time.
"I may be a grandfather clock, but don't let that fool you, I'm extremely young at heart."
Guesses on Twitter include David Seaman, Frank Skinner and Vinnie Jones.
David Seaman hilariously responded to claims it's him on Twitter, posting a picture of himself with a grandfather clock.
Some people have claimed that Grandfather Clock could be The Chase host Bradley Walsh, due to him mentioning 'chasing time' in his clue.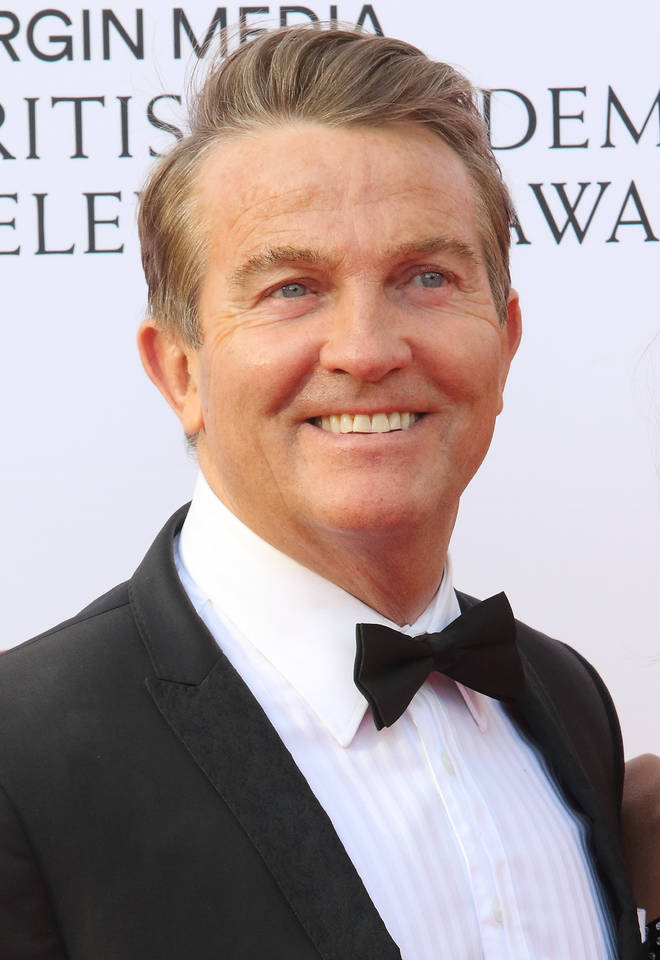 One person tweeted: "I reckon Grandfather Clock is Bradley Walsh, based on his mannerisms and accent. I think I just want someone to be Bradley Walsh."
Bradley is a former professional footballer, and regularly takes part in Soccer Aid.
Grandfather Clock's final clue was: "I've never been an academic, but I have been called a genius."
Upon hearing the final clue, Mo Gilligan suggested David James.
After his second performance, Grandfather Clock said: "My first performance as the clock was magnificent, I loved it.
"The panel still don't know the face behind this clock face.
"And I intend to save my real identity for as long as possible.
"My skills are often something that have beeb commentated upon.
"Things can only work like clockwork if you take time to practice.
"Honing your skills is the secret to great success.
"Talent is not enough, I work to make myself perfect.
"That, and I pinch of self-belief, I guess you can say I'm a believer.
I don't know about miracles, but I've definitely seen that hand of God."
His 'two lives and a truth' were:
"I've never worked in a bank, but I'm still good at saving.
"The Prime Minister once compared our jobs.
"People always give me stuff they don't like."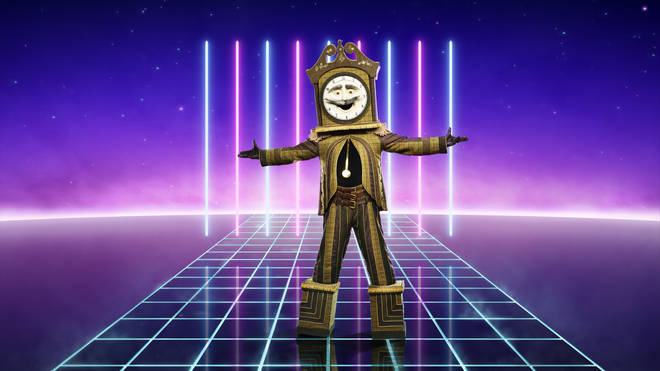 Who was Grandfather Clock?
Grandfather Clock was unmasked as Glenn Hoddle! Find out how it went down here.
Who are the other Masked Singer contestants?
See below for the full list of remaining Masked Singer contestants.
Who has been revealed on The Masked Singer so far?
In episode one of the show, Alien was unmasked - find out which celeb was behind the mask here.
Who is on The Masked Singer panel?
Rita Ora, Davina McCall and Jonathan Ross are all reprising their roles, with Mo Gilligan stepping in to replace Ken Jeong.
Speaking about his new role, comedian Mo said in a statement: "It's a real privilege to be joining The Masked Singer team. It's one of the funniest shows out there and I'm really proud to play my small part to help bring a little bit of joy to the nation. I can't wait to join Jonathan, Rita, Davina, Joel and hopefully Ken! Now… let's get cracking."
Which Celebrities took part in the first series?
- Patsy Palmer (Butterfly)
- Jason Manford (Hedgehog)
- Katherine Jenkins (Octopus)
- Alan Johnson (Pharaoh)
- Justin Hawkins (Chameleon)
- Nicola Roberts (Queen Bee)
- Teddy Sheringham (Tree)
- Kelis (Daisy)
- Skin (Duck)
- Jake Shears (Unicorn)
- Denise Van Outen (Fox)
- CeeLo Green (Monster)
When is The Masked Singer UK on ITV?
The Masked Singer is on Saturdays at 7pm.
NOW READ:
Mark Wright 'exposes' Olly Murs as The Masked Singer's Robin: 'I think we've got him!'