Married At First Sight's Jay breaks silence after 'difficult' dinner party
27 October 2023, 12:38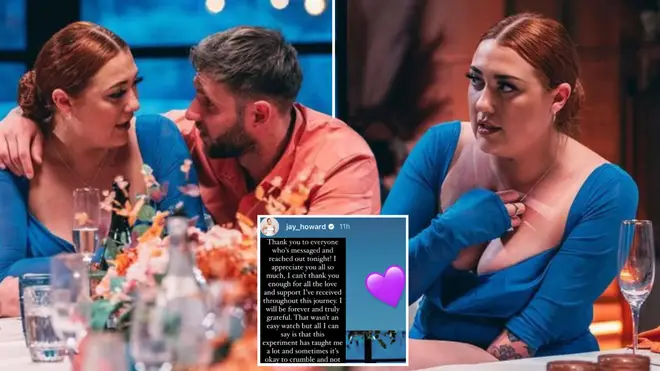 MAFS bride Jay Howard thanked fans for their support following Thursday night's explosive episode.
Married At First Sight's Jay Howard has broken her silence following her heated reaction to husband Luke Worley's 'cheating comments' in last night's tense episode.
The Lancashire-born bride, 31, faced a difficult dinner party on Thursday evening when she was confronted with her groom's controversial remarks in a tense conversation with her co-stars.
The sales manager, whose relationship has been smooth sailing up until now, was forced to attend the glamorous gathering alone after the Essex star, 30, ended up in hospital with high blood pressure.
But without her partner by her side, Jay found herself on the receiving end of confusing allegations and brutal swipes at the authenticity of her marriage.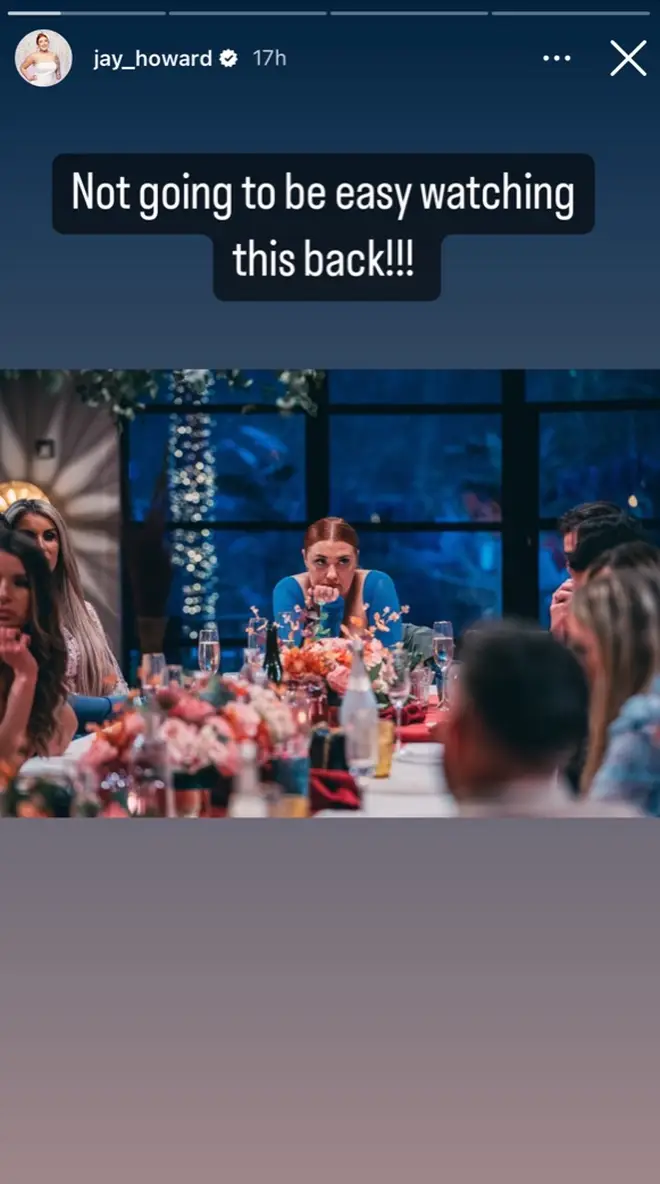 Confessing the explosive show was difficult to view, she wrote alongside a photo of herself looking stressed at the table: "Not going to be easy watching this back!!!"
Jay's initial comment was followed by a long statement thanking fans for their ongoing support, and also explained how the incident had taught her to be more vulnerable in the long run.
She wrote: "Thank you to everyone who's messaged and reached out tonight! I appreciate you all so much.
"I can't thank you enough for all the love and support I've received throughout this journey. I will be forever and truly grateful.
"That wasn't an easy watch but all I can say is that this experiment has taught me a lot and sometimes it's okay to crumble and not put a brave face on all the time when you're upset."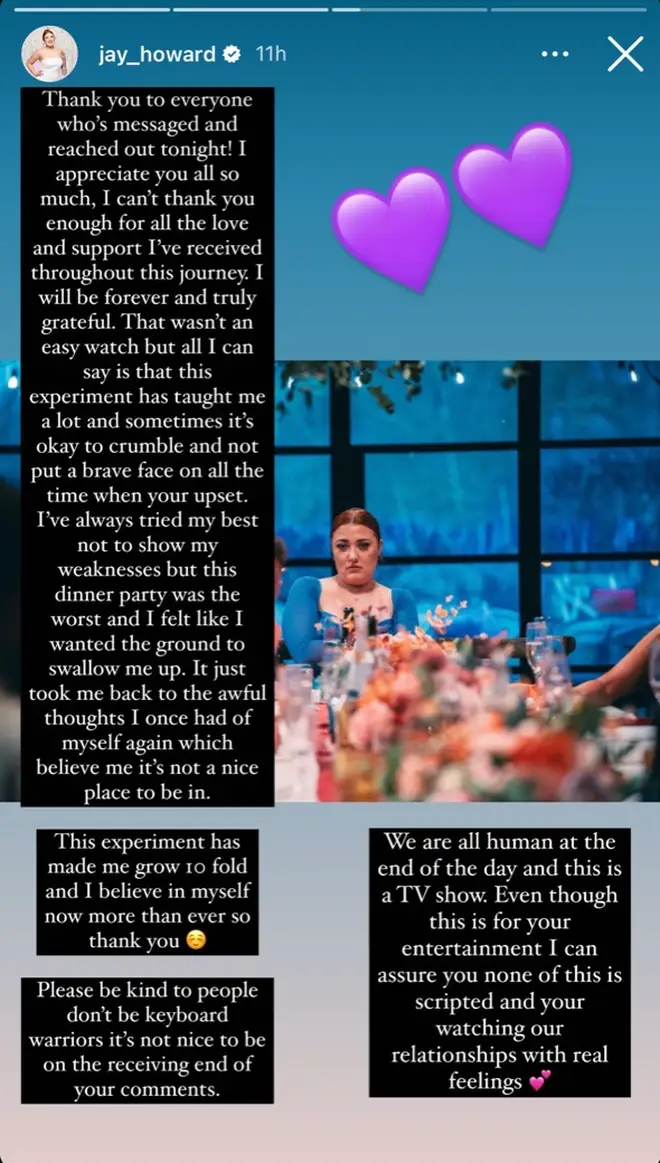 She continued: "I've always tried my best not to show my weaknesses but this dinner party was the worst and I felt like I wanted the ground to swallow me up.
"It just took me back to the awful thoughts I once had of myself again which believe me it's not a nice place to be in.
"This experiment has made me grow 10 fold and I believe in myself now more than ever so thank you.
"Please be kind to people don't be a keyboard warrior it's not nice to be on the receiving end of your comments.
"We are all human at the end of the day and this is a TV show.
"Even though this is for your entertainment I can assure you none of this is scripted and you are watching our relationships with real feelings."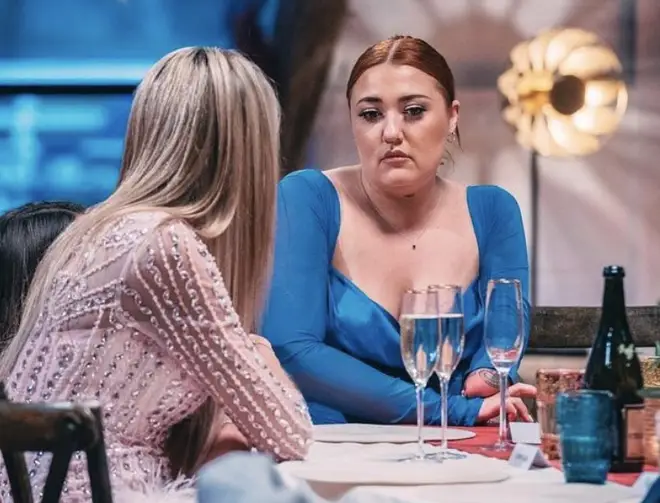 The duo's setback came after Luke claimed his wife wouldn't care if he got a girl's number on a night out, which Jay discovered he had said during the couple's retreat.
She also heard he made another revelation to the lads, as his rival Jordan's wife Erica relayed: "He [Luke] said if you could rob a bank for £10million and get away with it, would you do it? And he was like of course you would," suggesting he could get away with other things.
Following the shock comments, Luke explained in an emotional conversation with his wife that the remarks were taken out of context.
Erica and Jordan had failed to add that he framed his words by adding: "If someone gives you an inch, eventually you're going to take a mile."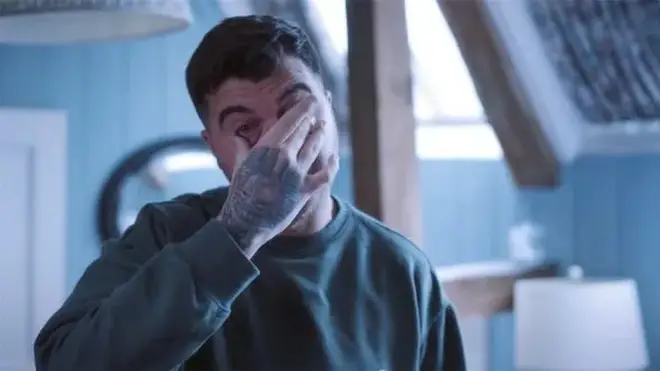 Luke later broke down in tears for fear of losing his relationship, however Jay wasn't sure what to believe and refused to be branded as a pushover by both her husband and the group.
She fumed at her partner: "If you think that I'm a walkover, then see you later bye, bye! You've made these comments, nobody else."
Read more: