Married At First Sight's Luke Worley shares health admission following dramatic dinner party
16 November 2023, 16:58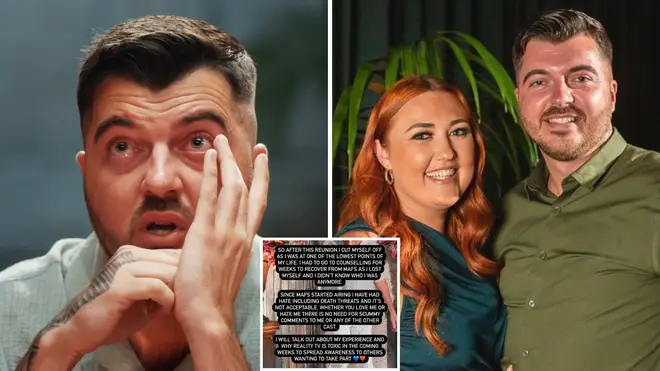 MAFS groom Luke Worley has made a statement on Instagram.
Married At First Sight star Luke Worley, 31, has given fans a health update, sharing that the final dinner party was one of 'lowest points' of his life.
The groom made the admission on social media as he returned to MAFS single, after splitting from his partner Jay Howard, 31.
The final dinner party saw drama and cheating allegations aplenty, however one of the more touching moments from the episode came when Luke and Jay opened up about why their relationship ended.
After these emotional scenes aired, Luke took to Instagram to reveal that he had been sent death treats and has received counselling following his time on Married At First Sight. He also recently admitted that the stress of the series meant he was now on medication.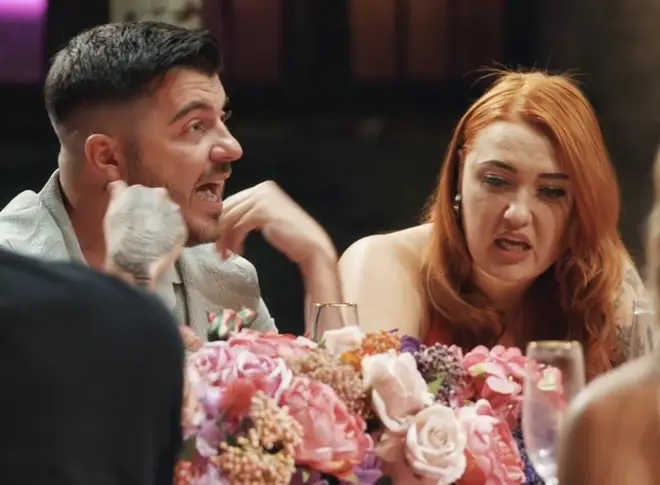 Speaking about his latest appearance on the show, Luke posted: "So after this reunion I cut myself off as I was at one of the lowest points of my life. I had to go to counselling for weeks to recover from MAFS as I lost myself and I didn't know who I was anymore.
"Since MAFS started airing I have had hate, including death threats, and it's not acceptable. Where you love me or hate me there is no need for scummy comments to me or any of the other cast.
"Will talk about my experience and why reality TV is toxic in the coming weeks to spread awareness to other wanting to take part."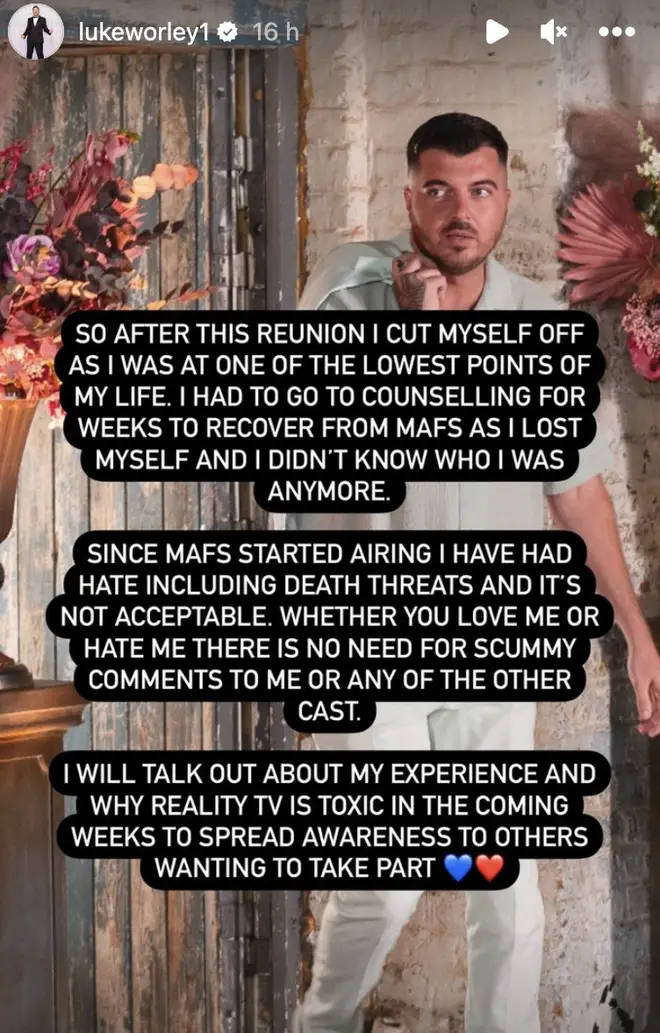 This will be the final time Luke will appear on the show after being 'axed' from the reunion episode following his physical altercation with 27-year-old Jordan Gayle.
Since filming ended the grooms have continued to goad each other online and even hinted at taking part in a charity boxing match.
Watch Jordan and Luke's fight here: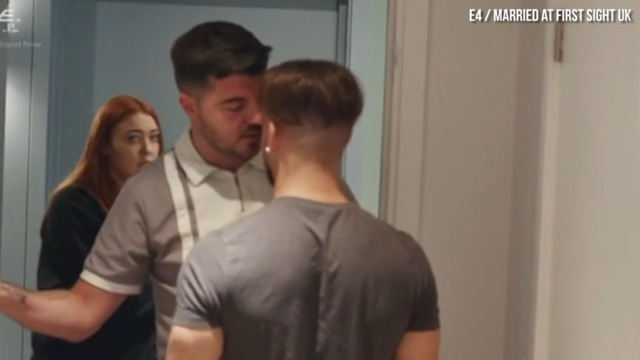 Luke and Jordan have a physical fight on MAFS UK
Jordan also found himself in a bit of bother during the final meet up after accusations that had cheated on his partner Erica Roberts, 25, came to light.
The issue arose after MAFS cast members Thomas Kriaras, 27, and Paul Liba, 26, were quizzed by Erica on whether the rumours were true.
When the men admitted the allegations were accurate, this led to a huge argument at the dinner table which added to the already awkward gathering.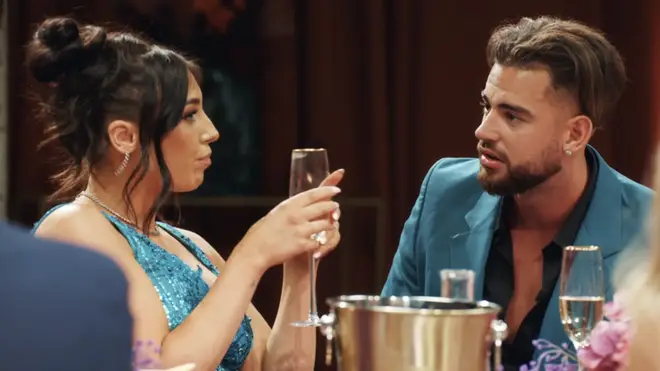 Viewers also discovered that Matt Pilmoor, 29, and Adrienne Naylor, 27, were no longer together despite saying 'yes' to each other during their final vows.
Other tension-filled moments involved Bianca Petronzi, 29, confronting her ex-partner JJ Slater, 30, and Ella Morgan, 29, after the pair had an affair behind her back.
Read more: