Married At First Sight's Adrienne breaks her silence on Matt and Shona's surprise relationship
20 November 2023, 16:42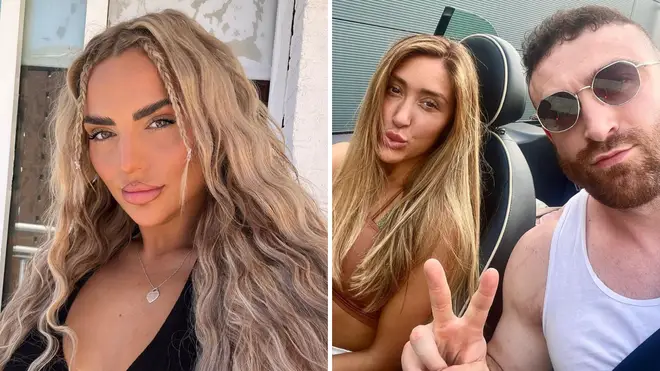 MAFS star Adrienne has discussed her feelings towards Matt and Shona's relationship.
Married At First Sight star Adrienne Naylor has revealed the moment she found out her ex-partner Matt Pilmoor was in a relationship with co-star Shona Manderson.
Last week viewers saw Matt and Adrienne's marriage crumble during the final MAFS dinner party, with the pair agreeing they should go their separate ways. Fans also watched Brad Skelly and Shona discuss their relationship before Brad confessed that he was lusting after Shona, rather than in love with her.
Despite trying to keep their romance under wraps while the show was airing, Matt and Shona were pictured on a 'date' together last month. Around the same time Shona confirmed that she had 'found love' since splitting from Brad, but remained tight-lipped about who her secret admirer was.
Now Matt's former partner Adrienne has broken her silence on how she found out about her ex's relationship with Shona, while also giving her verdict on whether they will go the distance.
Speaking to Cosmopolitan, Adrienne and Erica Roberts, explained how they came to hear of Matt and Adrienne's partnership.
The 27-year-old said: "I found out about Shona and Matt, you [Erica] rang me, and at that time, I did have a message from Shona in my DMs."
"But I hadn't read it at that point, and you rang me like, 'What the hell, basically, Matt's just been on the phone...'Because Matt told Jordan."
Erica then replied: "And Jordan was like, 'Don't say anything yet'.
"And I was like, 'I'm not keeping this information!'. Like, Adrienne is my girl, my best friend, she needs to know."
Adrienne then continued: "You know, all the cast try and make out that everybody's there for each other. Not one person messaged me, and the one person that did message me - a couple of days after - believe it or not, was Porscha.
"She said, 'You don't have to explain how you're feeling but if you are feeling a certain way then, obviously, you're entitled to feel however the h*** you want to want to feel.'"
Adrienne than added that she had positive wishes for the pair, saying: "I hope that they do make it work, but just keep my name out your mouth."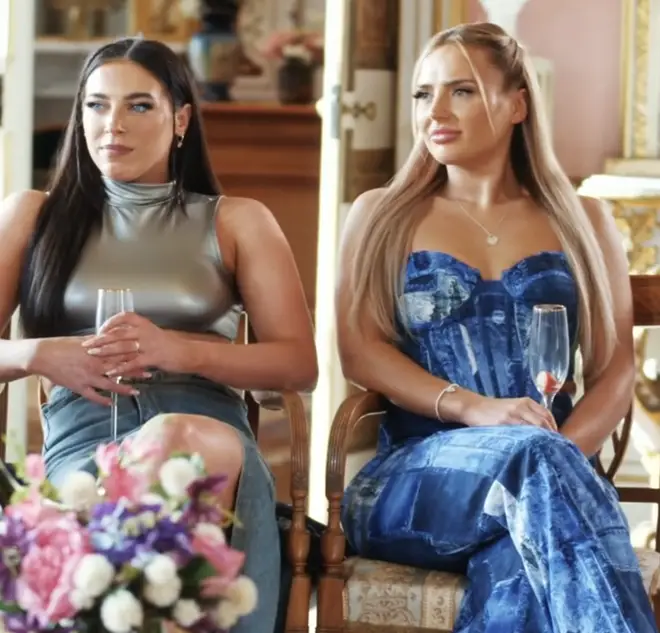 Adrienne and Matt had a tumultuous journey on MAFS, after continuing to disagree on the topic of children.
This major sticking point shocked fans and Matt's mum, who struggled to see how their relationship would work.
Shona and Matt's partnership was not aired on the show, however the reunion episode which is expected to be released later this year will hopefully document how they got together.
Watch Matt and Adrienne discuss children here: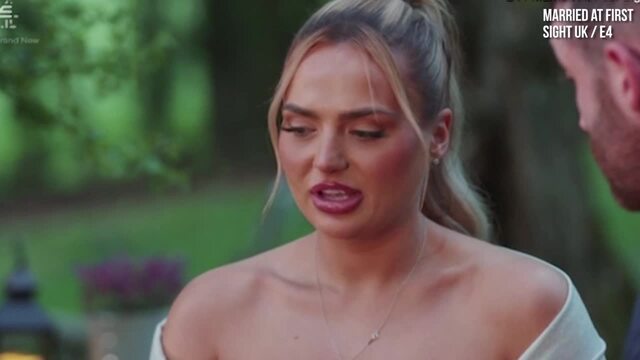 Married At First Sight UK's Adrienne tells Matt she doesn't want kids
It appears that Shona's ex Brad has moved on as well as he confirmed he was in a new relationship soon after he and Shona left the experiment.
Brad's girlfriend Hollie Baldwin features heavily on his Instagram page and the pair appear to be going from strength to strength.
Read more: