WATCH! Gethin Jones Films Odd Trick Used On Strictly Whilst Judges Give Their Scores
20 November 2017, 08:27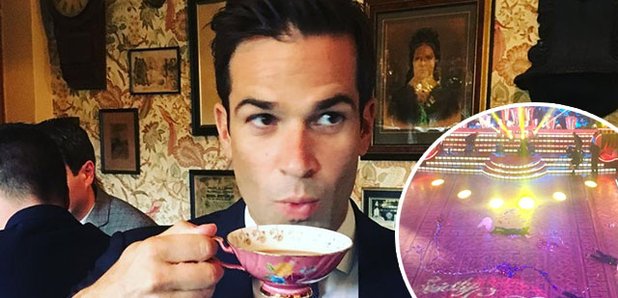 Gethin reveals the bits we NEVER see on screen…
It's the show that is full of nothing but glitz, glamour and the perfect set. But whilst the Strictly Come Dancing cameras are rolling, there is a team of hard workers who aren't afraid to get their hands (and stomachs!) dirty to keep up appearances.
Yes, thanks to Gethin Jones who was sat in the audience this weekend, he filmed an intriguing clip whilst the judges were giving their scores.
As the panel raised their numbers in the air, on the floor was a team of people sliding around on their tummies, getting rid of all of the confetti and tinsel.
They stay on the ground, to ensure that they aren't picked up by the cameras, and they do a pretty good job of it as we were none the wiser!
Gethin captioned the Twitter video, "Phenomenal - the bits you don't see!".
Phenomenal indeed!
Watch more: