THIS Hollywood Star Is Confirmed To Play New 'Bad Boy' Villain In EastEnders
22 November 2017, 09:55 | Updated: 22 November 2017, 09:58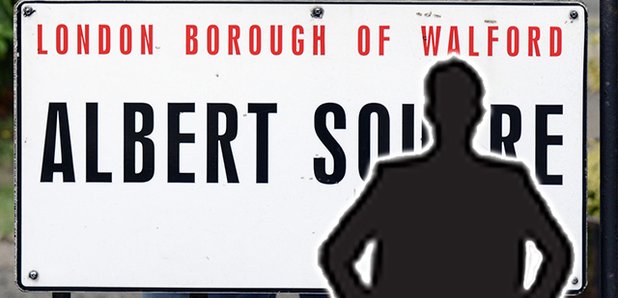 The square isn't going to know what's hit it!
EastEnders' latest recruit is certainly going to up the ante in Walford.
It seems that there just aren't enough 'bad boys' in the soap, so bosses have hauled in Patrick Bergin to play new character Aidan Joseph Patrick Maguire.
Bergin is most famed for his role as Martin in psychological thriller Sleeping With The Enemy, in which he starred alongside Julia Roberts.
He is set to play a "charismatic old-school villain" in EastEnders, and is an old prison cellmate of original bad boy Phil Mitchell.
Patrick Bergin's first EastEnders episode will air on Monday 27th November, in which we catch a glimpse of a rare smile from Phil, who is delighted to be reunited with Aidan.
However, as Phil spots Aidan having a sly catch-up with Vincent in the cafe, Phil feels a tinge of jealousy as it's clear that Aidan has a 'job' to do, but for some reason he's not initially letting his old pal in on the drama.
These three are surely likely to come to blows at some point, with so many fierce personalities in the mix. It's definitely going to bring back the old East End drama that the show was famed for back in its early days.
John York, creative director, said: "EastEnders deserves the very best and in Patrick we are absolutely privileged to have a truly great actor join the show. It's a huge honour to have him on board."
We look forward to seeing this character get stuck in to the dramas of Walford!
WATCH: Rag N Bone Man Raps About EastEnders: