Does This Home Alone Clip Reveal Why Kevin Was Really Left Behind?
16 November 2017, 14:29 | Updated: 16 November 2017, 14:57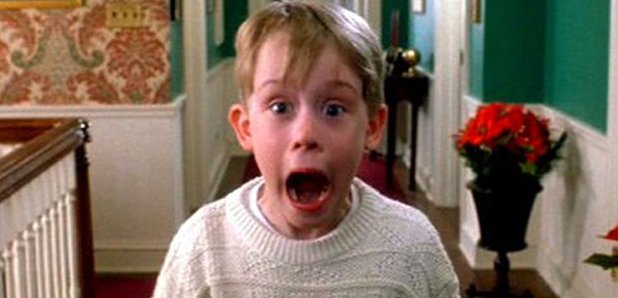 Dont blink - you might miss it!
Home Alone is arguably the ultimate classic when it comes to Christmas films.
We never tire of watching Mrs McAllister's sudden realisation that she'd somehow managed to leave her youngest son alone in their ridiculously sized house. But eagle-eyed viewers have just unearthed an intricate detail that could explain WHO was actually responsible for Kevin's abandonment:
As Kevin and Buzz have a brawl over cheese pizza, Kevin accidentally sends a glass of milk tumbling over a load of napkins, and chaos ensues.
Dad Paul McAllister rushes over to clear up the mess, and scoops everything milk-soaked into the bin, INCLUDING Kevin's plane ticket.
Nice one dad...
READ MORE: These Are Our Top 10 Bargain Christmas Jumpers of 2017!
So it now makes total sense that there are no spare boarding passes after Kate distributes them out to all present family members at the airport - and after the headcount outside their house, why would there be any reason to question anything?
Because of his Dad's blunder, Kevin is left home alone throughout the festive period as he faces the wrath of criminal duo - the 'Wet Bandits'.
Kevin steps up to the plate and sets all sorts of hilarious booby traps to deter the two burglars - after all - it's his house, and he HAS to defend it!!
We still can't believe that Home Alone is already 27 years old - with it being one of our Christmas must-watches every year, it's no wonder we know it word for word!
What's your favourite one-liner from Kevin in the movie? Vote in our poll: