EXCLUSIVE: Colin Firth Says His Kids 'Mocked' His Stunt Scenes In 'Kingsman: Secret Service'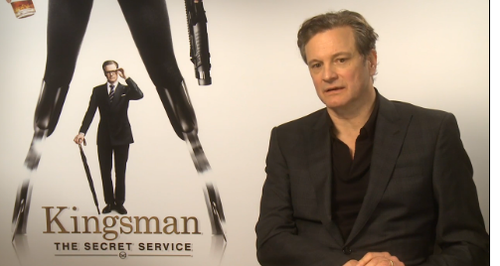 The 54-year-old actor told Heart in an exclusive interview that he needed to "oil his hinges" in order to carry out the impressive fight scenes in the comedy action flick. Watch now!
Whilst Firth's children are too young to watch the 15-rated film, he reveals they got a sneak peak of "the gruelling behind-the-scenes process" when he shot scenes in their back garden.
"I was at times mocked as they watched me getting beaten up by a superior fighting force in my own back garden," Colin told Heart in an exclusive interview before adding: "but I think my children would take more interest in this sort of thing than a romantic comedy."
Speaking on the preparation for his role as a secret service agent, Colin claims it took six months of training in order to get to grips with the gruelling fight scenes as this film has been a big departure from his previous roles in 'Bridget Jones Diary' and 'Pride and Prejudice'.
He revealed: "It was painful at times. This isn't my usual brief, to move around as much as that, but they worked very hard on me for six months to get the hinges oiled and moving."
Watch the FULL INTERVIEW to find out what Colin had to say about his co-star Michael Caine.
Kingsman: Secret Service is out now!